There are two kinds of rest: the rest (peace and joy) that we have with the Lord everyday when we walk closely with Him and the eternal rest of Heaven. The writer of Hebrews has just talked about the Israelites who, through their rebellion toward God, were not allowed to enter the Promised Land. It seems very possible for us to deny ourselves of that very thing we have wanted by our own unwillingness to live by faith.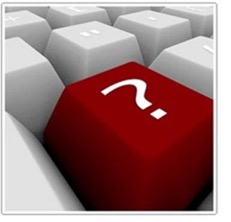 Hebrews 4:1-2 NKJV
Therefore, since a promise remains of entering His rest, let us fear lest any of you seem to have come short of it. For indeed the gospel was preached to us as well as to them; but the word which they heard did not profit them, not being mixed with faith in those who heard it.
Unfortunately, the word "faith" is bantered around so much these days that it's almost impossible to know whether or not we truly have the kind of faith Hebrews talks about. We talk about believing in Jesus as having faith. James writes: "You believe that there is one God. You do well. Even the demons believe–and tremble!" (James 2:19 NKJ). Why do the demons believe? Because they know that someday God will deal with their rebellion and sin against Him. We believe and fail to tremble because we think that God is so tolerant that He will just forgive and let us go on in our rebellion. Why. we believe in Jesus! That should be enough. The demons believe and it won't save them.
James precede this verse with a discussion about works: