"Once is never enough, never is and never was, uh-huh,
Here and now is all that counts, here and now in large amounts, uh-huh"
~ Adam Ant, "Room at the Top"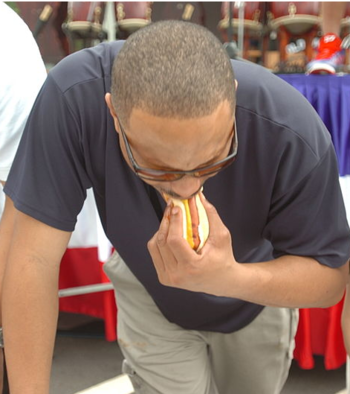 In our culture today, there is a go-for-the gusto acronym, "FOMO," "Fear of Missing Out." I see it influencing our behavior. It declares we need to pounce on living life, taking advantage of every opportunity, going for our dreams.
But I also see its addiction message too, mainly reflected in the bender/binge concept with which some struggle. Each of us must deal with our individual vulnerabilities concerning substances, food, chaotic behaviors and relationships – and any other tempting vice under the sun.
Two events which spring to the top of my mind are Fat Tuesday and Nathan's Famous Hot Dog Eating Contest.