The month of October, leading up to Halloween, has emphasis on ghosts and haunted houses. Indeed, the telling of ghost stories is common as we approach October 31st.I have a few of my own ghost stories, of sorts. They involve the mystery that is my family. I've shared much about my dad's abusive nature; that is familiar to me. What, however, is NOT as familiar, is knowing about him.
Like many immigrant families, the past was not discussed. I know very little about the exact country my family came from. Likewise, I don't know much about my dad, apart from his rages and his obsession with farm work. The unknown reality, therefore, has left me haunted, especially within the last few years. I now have the responsibility of clearing my childhood home, a house in which my dad, his siblings and parents all resided.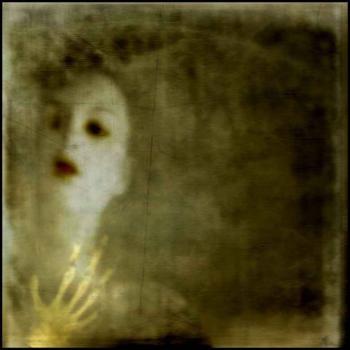 The house, itself, is one hundred years old, filled with decades of memorabilia. And, in organizing, clearing and cleaning the house, I have stumbled across some relics, like his Army dog tags, which create more questions- and yes, ghosts.