Karla Downling is an award-winning best-selling author, speaker, Bible study teacher, licensed marriage and family therapist and founder of Change My Relationship. Karla's passion is to see individuals, marriages, and families set free from the chains of dysfunction, scriptural misunderstanding, and emotional pain personally and relationally. Her messages provide practical solutions based on biblical truths that bring balance and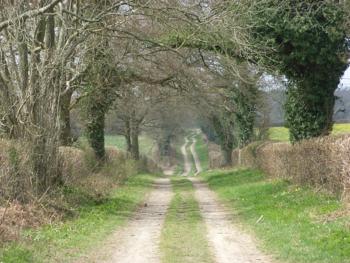 clarity to life and relationship issues. She also desires to equip ministry leaders and lay counselors to reach out more effectively to those that are struggling with difficult relationships. Karla's website is http://ChangeMyRelationship.com.
karladowning: Ok. Let's start off with a definition of acceptance. It is "taking or receiving what is offered, giving approval, believing, or accepting. It is putting out your open hand and allowing the thing or circumstance or person to be put into it and then closing your hand and pulling it toward you. The meaning of "accept" is "to receive as adequate; to receive with approval or favor; to take or receive."
The opposite of acceptance is refusal or disapproval. It is like putting out your hand and pushing it away. think about your life and the things you don't want; don't like; struggle with accepting. Are you opening your hand to receive them or pushing them away? I know for myself that I pushed them away for years and struggled with refusing to accept them. It took lots of energy.