Now that I am ill, why does God seem to be so far away?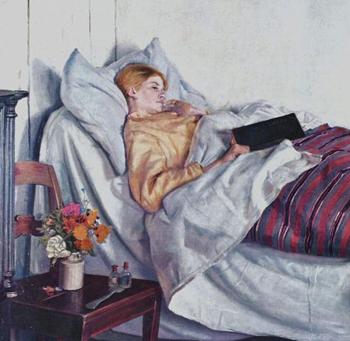 Regardless of how you feel, if you have accepted Jesus Christ as your Lord and Savior, then He is right beside you. In Hebrews 13:5, we are reminded of a promise that God made,
"Never will I leave you, never will I forsake you."
Illness can often affect our emotions, and it is possible at times to feel very alone. You must believe that God will never break His promises to you.
"So do not fear, for I am with you; do not be dismayed, for I am your God. I will strengthen you and help you; I will uphold you with my righteous right hand." Isaiah 41:10
Another wonderful promise, the best one, I think, is found in Revelation 21:4:
"He will wipe every tear from their eyes. There will be no more death or mourning or crying or pain, for the old order of things has passed away."

Hold on to that promise. And as you are able, study God's Word for more promises like these. This time in your life, though it may be very difficult, is only temporary. Hold tightly to the Lord. He will never leave you alone.