If while we were enemies we were reconciled to God through the death of His Son, much more, having been reconciled, we shall be saved by His life. (Rom. 5:10)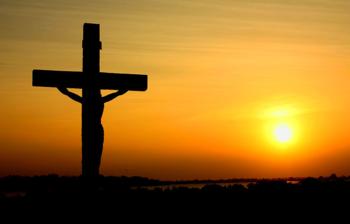 Before I was a Christian, and even for a while after my conversion, I couldn't figure out why we call it Good Friday. What on earth could be good about the day on which the hands of godless men nailed Jesus to the cross? But as time has progressed, and with it my knowledge of Scripture, I have come to see that it is indeed good Friday – the best Friday in human history.
Jesus did indeed die on what we call Friday – the next to last day of the Jewish week, of which the seventh day was the sabbath. We use essentially the same week, though instead of paying special attention to the seventh day, we give heed to the first day of the week; instead of the sabbath, we celebrate the Lord's Day. But whatever we call the day – Friday in English, el viernes in Spanish, other names in the other languages of the world – on this particular Friday, Good Friday, we turn our minds to the infinite good that took place on another Friday, 2,000 years ago.