All of us have times in our lives when we grow weary because of difficult situations and all of the struggles and conflicts of our lives. We need Jesus to renew our enthusiasm and our energy. We can depend on Him to restore our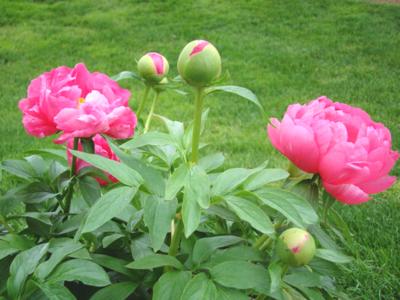 determination, our strength, our joy and our enthusiasm with His tender touch of compassionate love. Our Saviour really cares about us and He longs to see us happy. He is waiting for us to come to Him so that He can once again tell us how much He loves us and how precious we are to Him. Thank You, Jesus, for loving us.
Hast thou not known? hast thou not heard, that the everlasting God, the Lord, the Creator of the ends of the earth, fainteth not, neither is weary? there is no searching of his understanding. He giveth power to the faint; and to them that have no might he increaseth strength. Even the youths shall faint and be weary, and the young men shall utterly fall: But they that wait upon the Lord shall renew their strength; they shall mount up with wings as eagles; they shall run, and not be weary; and they shall walk, and not faint. Isaiah 40:28-31 KJV
When we are in pain we need a tender touch. I remember years ago when I went fishing with a friend out on the lake. We stayed out there almost all day. That night, I realized that I had gotten a terrible sunburn from being in the sun so long. I couldn't stand for anybody to touch me. My friend accidentally touched my arm, forgetting that I had gotten a sunburn and it really hurt when she touched me.
While staying in the sun too long will give us a painful burn, staying in the light of the Son will bring us comfort, encouragement and peace. We want Him to touch us because the more He touches our hearts, the more we feel loved and wanted. He has a gentle tender touch like a mother with a little baby. The mother is very careful when she touches the baby realizing that the baby has tender skin. Jesus is very careful when He touches us because He realizes that we have tender hearts.
Do you need a fresh touch of encouragement, peace, joy and happiness today? Run into the waiting arms of Jesus and let Him touch you with His amazing unconditional love, understanding, compassion, grace, mercy and forgiveness. You can depend on Jesus to touch your heart tenderly and lovingly with His compassionate understanding. There is no one like Jesus! No one loves us like He loves us. Thank You, Heavenly Father, for sending Your Son to not only die for us, but also to comfort us.