Parenting can be the most important and challenging role we will ever have in life. Parenthood takes time, money, love, support, and much effort. With every aspect of parenting there are certain roles and responsibilities that need to be fulfilled by us. What makes parenting such a challenge is that sometimes we aren't really sure what we should do in certain situations.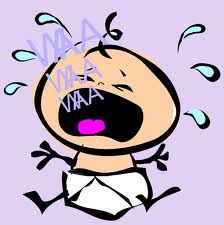 At what age should we allow our daughter to date, or should we even allow her to date? Have we ever thought about the consequences of what dating can do to mold a person's character? What does he or she learn from dating? Should we allow our teenager to have a computer in their bedroom? Are they watching too much TV? Playing too many video games? How will these things affect them later?
Train a child in the way he should go, and when he is old he will not turn from it. Proverbs 22:6 NIV
I do know this much, parents have a responsibility to their children, to love them, discipline them, and care for them the best they know how until they leave home. But isn't there more to the role of parenting than that? Yes, there is! God brings spiritual meaning into our lives so that our purpose of being parents is important and worthwhile to us. It should be a pleasant and honorable task instructing and disciplining our children and teenagers.