Our formative years present the potential for self-harm to thrive. Our early experiences, for better or worse, shape us. And sometimes, that shaping can take the form of addiction. Hypervigilance often results from certain incidents, in which trauma somehow established our need to self-medicate.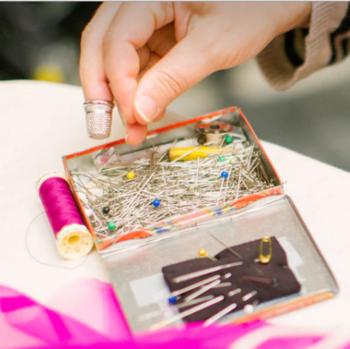 "… When a child grows up afraid or under constant or extreme stress, the immune system and body's stress response systems may not develop normally. Later on, when the child or adult is exposed to even ordinary levels of stress, these systems may automatically respond as if the individual is under extreme stress… Adults with histories of trauma in childhood have been shown to have more chronic physical conditions and problems. They may engage in risky behaviors that compound these conditions (e.g., smoking, substance use, and diet and exercise habits that lead to obesity)." "Effects of Complex Trauma," http://www.nctsn.org/trauma-types/complex-trauma/effects-of-complex-trauma
My first memory, a traumatic one at that, was when I was three years old; my parents decided to move the family's sewing machine from one floor of our house to another. But they neglected to remove its drawers, filled with hundreds of needles and pins. Inevitably, I toddled downstairs, stepping on many of them.