The 3rd Step of the 12 Steps reads as follows:
Made a decision to turn our will and our lives over to the care of God as revealed in the Bible.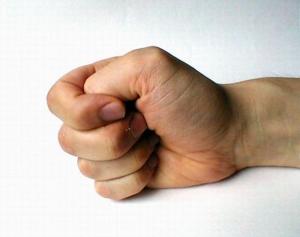 We often confuse surrender with compliance. In compliance we grudgingly give in, hold back a part of ourselves. Our actions may appear to be going with the flow but our heart and thoughts are surely elsewhere.

Compliance leaves out the passion part. In surrender we have to be passionate about the surrender — excited about it;
having hopeful anticipation of what God can and will do when we actually surrender.

Surrender is not admitting defeat. It is not a bad thing in God's Kingdom. It is a great thing! God's economy and ways of doing things are quite often contrary to the World's ways.

In reality, we often are hypocrites — saying or promising surrender — but in reality not wholeheartedly "all in." And in essence we rob ourselves of the fruits of surrender. Surrender means surrendering one's entire being: heart, words, actions, emotions, thoughts, body, soul and spirit.