Haughty eyes and a proud heart—the lamp of the wicked—are sin. Proverbs 21:4
I'm dealing with haughtiness right now . . . my own. Haughtiness is a superlative pride, a feeling of being or doing better than others. It's antonym is humility. And I personally think that seeking the praises of those around you is a part of that.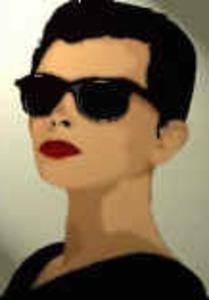 Scripture is very clear. This is sin. And what's interesting is that this verse doesn't talk about sin that we do, but rather sin that we are . . . how we feel and think and make choices. It can be easy, within our church culture, to act like a Christian. In fact, I've had some Christians tell me that they never sin. And if we were speaking only of the sins that we can do, they may be right. Likely they don't kill or steal or commit adultery. But the Lord looks past our actions into our hearts:
The Lord does not see as mortals see; they look on the outward appearance, but the Lord looks on the heart 1 Samuel 16:7b NRSV
Two people, standing side by side, could look very much the same from the outside and yet one could be truly humble and one could be truly prideful.
Tozer, in his book, That Incredible Christian, lists the attributes of a spiritual person:

1. First is the desire to be holy rather than happy.
2. A man (person) may be considered spiritual when he wants to see the honor of God advanced through his life even if it means that he himself must suffer temporary dishonor or loss.
3. The spiritual man wants to carry his cross.
4. Again, a Christian is spiritual when he sees everything from God's viewpoint.
5. Another desire of the spiritual man is to die right rather than to live wrong.
6. The desire to see other advance at his expense is another mark of the spiritual man.
7. The spiritual man habitually makes eternity-judgements instead of time-judgements.
The fact is, the Lord is more concerned about our character than our circumstances. Scripture of replete with references of suffering and having victory through the suffering. But that victory isn't necessary the absence of the suffering, but rather our continuing to trust and have quiet hearts in the midst of the turmoil, being more concerned about those around us than ourselves. Life isn't about what we can achieve or gain or get or accumulate, but rather about how much we can pour ourselves out for the benefit of those around us, demonstrating the love of God to them every minute of every day.
Life as a believer is about humility:
Let us consider how to provoke one another to love and good deeds. Hebrews 10:25 NRSV
Today, I set my pride aside. I encourage you to look deeply in your heart to see where humility should reign and choose to allow it to do so.