"You did not choose me, but I chose you…"John 15:16a
I know what you're thinking: "God chooses others, but not me."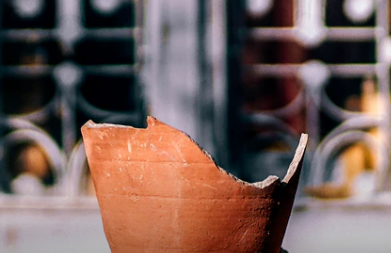 You think it's because of your secret, don't you? The awful thing in your past — that abortion or that affair; your divorce; the rape; the sexual abuse; the shameful business failure; your drug usage; alcoholism; criminal past. etc. Like the clumsy, nearsighted child no one picks for playground sports, you want God's favor, His grace, but it seems beyond your wildest dreams. It's not.The poem "The Chosen Vessel" tells how God picks a vessel to use: "Take me," cried the gold one. "I'm shiny and bright,"I'm of great value and I do things just right." But God passes by the gold, silver, brass, crystal, and wooden urns, and chooses the vessel of clay. The poem explains why:
Then the Master looked down and saw a vessel of clay.
Empty and broken, it helplessly lay.
No hope had the vessel that the Master might choose,
to cleanse and make whole, to fill and to use.
"Ah! This is the vessel I've been hoping to find,
I will mend and use it and make it all mine."