There are many of us out there who have been bullied and abused.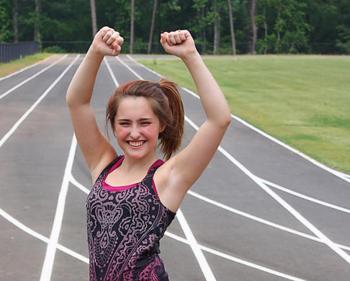 Whether we've been beaten verbally, emotionally, physically and sexually by a family member, have been teased, thrown in lockers or picked last for teams as kids or, worst case scenario – all of the above – it certainly is a challenge to live through that, let alone, overcome it.
Many of us are underdogs, the forgotten, the least likely.
And that is precisely why one of the things that I love most about God is His viewpoint on that status. God's "M.O." is one of championing the underdog, encouraging him/her, and exalting/promoting that individual, not just in spite of the odds, but quite often, because of them.
"So the last shall be first, and the first last: for many be called, but few chosen."Matthew 20:16
"But many who are first will be last, and many who are last will be first." Matthew 19:30
Indeed, if we see through a glass darkly (1 Corinthians 13:12), how much more does God see with complete accuracy what is truly going on?
"…Look not on his countenance, or on the height of his stature… for the LORD seeth not as man seeth; for man looketh on the outward appearance, but the LORD looketh on the heart." 1 Samuel 16:7
For the word of God is quick, and powerful, and sharper than any twoedged sword, piercing even to the dividing asunder of soul and spirit, and of the joints and marrow, and is a discerner of the thoughts and intents of the heart. Hebrews 4:12
And, since we are made in His Image (Genesis 1:26-27), the challenge, therefore, is given to us to do likewise:
Open thy mouth for the dumb in the cause of all such as are appointed to destruction.
Open thy mouth, judge righteously, and plead the cause of the poor and needy. Proverbs 31:8-9
It is often, within this context, in which many of us find meaning, purpose and victory. For whatever reason, we have endured less than ideal circumstances to help someone else who is experiencing them.
And, as we help others, we, in turn, honor God.
And the King shall answer and say unto them, "Verily I say unto you, Inasmuch as ye have done it unto one of the least of these my brethren, ye have done it unto me." Matthew 25:40
He that oppresseth the poor reproacheth his Maker: but he that honoureth him hath mercy on the poor. Proverbs 14:31
He that hath pity upon the poor lendeth unto the LORD; and that which he hath given will he pay him again. Proverbs 19:17
It's quite a win-win.
So, take heart, fellow underdog! God knows you. God sees you. God loves you. And He has Victory FOR you!