I came into the world in 1949. My father was a radio and TV repairman.The US army had trained him to be a radar technician during world war II, and he transferred the skills to civilian life. According to my parents, Peoria was a rather dismal depressed area at the time, and my father moved the family to southern California.
My early memories are fragments, snippets here and there. I remember asking my father if there was a God when I was very small. His answer was "I believe in a Supreme being." But that is not to say our home was a religious one. At some point in my very early years I remember attending a Calvary Baptist Church with my parents, and even going to Sunday school. But my parents stopped going to Church for reasons which are not known to me. I do remember attending Sunday school but I was so young I cannot remember much of what went on.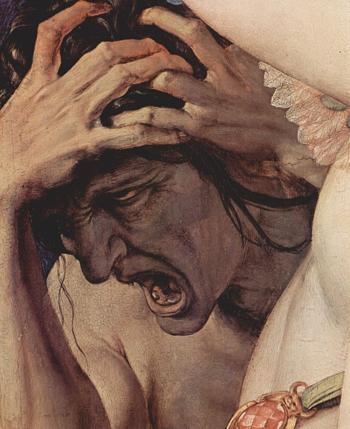 Despite their occasional attendance at church, my home environment was less than Godly. Like many homes there was a war going on between Mom and Dad (if you were lucky enough to even have a Dad) and I became a casualty of that war.One morning when I was about 5 years old my younger brother (3 years old at that time ) and I were playing with wooden blocks in our bedroom. Vaguely I recall Mom and Dad had been fighting.Dad left the house and my brother and I continued playing with the wooden blocks. Mom came into the bedroom screaming, "I told you kids not to play with those blocks." My brother said, "run!" and we both ran into different parts of the house. Mom cornered him in the service porch and I heard the screams as she beat him. Then there was a sinister silence. Then she came flying into the living room in a boiling rage. "Now, its your turn!" she said. And, indeed, it was my turn.