There are two kinds of rest: the rest (peace and joy) that we have with the Lord everyday when we walk closely with Him and the eternal rest of Heaven. The writer of Hebrews has just talked about the Israelites who, through their rebellion toward God, were not allowed to enter the Promised Land. It seems very possible for us to deny ourselves of that very thing we have wanted by our own unwillingness to live by faith.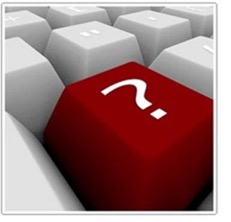 Hebrews 4:1-2 NKJV
Therefore, since a promise remains of entering His rest, let us fear lest any of you seem to have come short of it. For indeed the gospel was preached to us as well as to them; but the word which they heard did not profit them, not being mixed with faith in those who heard it.
Unfortunately, the word "faith" is bantered around so much these days that it's almost impossible to know whether or not we truly have the kind of faith Hebrews talks about. We talk about believing in Jesus as having faith. James writes: "You believe that there is one God. You do well. Even the demons believe–and tremble!" (James 2:19 NKJ). Why do the demons believe? Because they know that someday God will deal with their rebellion and sin against Him. We believe and fail to tremble because we think that God is so tolerant that He will just forgive and let us go on in our rebellion. Why. we believe in Jesus! That should be enough. The demons believe and it won't save them.
James precede this verse with a discussion about works:

"Thus also faith by itself, if it does not have works, is dead. But someone will say, 'You have faith, and I have works.; Show me your faith without your works, and I will show you my faith by my works" (James 2:17-18 NKJV)
Our works are not what save us, but they are what demonstrate our faith. Abraham was willing to sacrifice his own son as a demonstration of faith. This particular incident is used several times in scripture as the symbol of faith. What does it show us?
Abraham and Sarah were both old, past the time of childbearing. Their one son Isaac was the child of promise. God had told Abraham that through Isaac Abraham would have descendants that numbered more than the stars. And then God asked Abraham to kill Isaac in a sacrifice to Him. Without a moment of protest, Abraham planned to do exactly what God asked, even to the moment of holding the knife above Isaac's chest, ready to plunge it into his heart. Abraham didn't know that God would stop him and was fully prepared to kill his son. He so believed God that he believed that God would bring about His promise even through the lifeless body of the son he had killed.
Are we willing to have that kind of faith? What is it that is most precious to us? Would we be willing to destroy it in order to demonstrate our faith? Are we willing to do whatever God asks simply because He loves us? If we are honest, most of us have built up walls between us and God to protect ourselves from God us asking the hard questions. These walls are built of the things we hold dear (dearer than we hold God) and are things we will not let go of. We want to think that God wants us to be happy and so He would never ask us to give up that which we cherish.
The Israelites held their creature comforts dear. Even as slaves living in Egypt, food and water was plentiful. It may be that the lush lands around the Nile offered great farms and that crops and herds were in abundance. Certainly we know that Egypt was wealthy when the rest of the world was in drought. God took the Israelites from the green of Egypt to the brown of the desert to prove to them that He alone would provide for them. But they refused to trust Him — refused to have faith — and instead complained and protested. God forgave and forgave, but they refused to turn from their rebellious thinking. And so, He refused to forgive and denied them entrance into the Promised Land.
He refused to forgive and denied them entrance into the Promised Land.
God took them to a place where they had no resources so that they would rely on Him. God has taken me to that place and I need to learn to rely on Him and Him alone. "Now faith is the substance of things hoped for, the evidence of things not seen" (Hebrews 11:1 NKJV). Faith is trusting God when I cannot see that He is going to provide. Even to the point of death and beyond. Faith if knowing that God will do the best for me even if I never see or understand that what He did was the best.
Last summer, when we were planning to move into our RV, someone mentioned to us that a local campground in the high desert might need a camp host. It sounded wonderful because the space rent would be free and we would be living in one of our favorite camping places. We would still be able to put up a shed and have a screen room for our extra things (our treadmill and such). We were so disappointed when that opportunity didn't materialize and couldn't understand why God would shut that door . . . until last week. Last week, during the heavy rains, the dam for the campground lake broke and the entire camp was under one to two feet of water. We would have lost everything that was outside in the shed and screen room. God knew what was going to happen and protected us.
Even if we never knew the reason why God shut that door, we needed to have faith that He only wants the best for us. We need to understand that faith — trusting Him without seeing — is the basis for our relationship with Him, for our salvation. We need to fear, lest we fall short of the greatest promise, Heaven.