A good tree cannot bear bad fruit, nor can a bad tree bear good fruit?.
Therefore by their fruits you will know them. Matthew 7:18, 20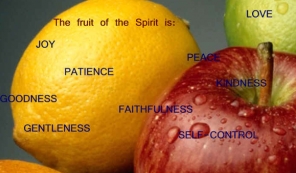 I know I've mentioned this saying before, but I was thinking of it this morning and decided it bears repeating. It is actually a question, and it goes something like this: If you were arrested for being a Christian, would there be enough evidence to convict you?