And there were shepherds living out in the fields nearby, keeping watch over their flocks at night. An angel of the Lord appeared to them, and the glory of the Lord shone around them, and they were terrified. But the angel said to them, "Do not be afraid. I bring you good news that will cause great joy for all the people. Today in the town of David a Savior has been born to you; he is the Messiah, the Lord. This will be a sign to you: You will find a baby wrapped in cloths and lying in a manger."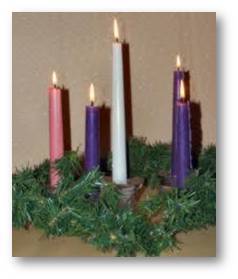 Suddenly a great company of the heavenly host appeared with the angel, praising God and saying,
"Glory to God in the highest heaven,
and on earth peace to those on whom his favor rests." Luke 2:8,14
Christmas Eve more than 2000 years later, it's fair to ask, "What happened to 'peace on earth'?"
War. School shootings. Terrorism. Racism. Death. Families torn apart. An observer might wonder if Silent Night is anything more than a song.
A few years later the baby born that night would teach His friends about a different sort of peace.
"Peace I leave with you; my peace I give you. I do not give to you as the world gives. Do not let your hearts be troubled and do not be afraid." John 14:27
It's the peace that doesn't depend on circumstances. It's peace that sustains like the eye of a storm while life's chaos swirls around it.

Jesus never told us to stop living or to stop feeling. He only said it's possible to be less controlled by circumstances, chaos, and feelings. There's a better way… His way.
When we accept His peace, we get to step closer to the center, closer to the calm place at the eye of the storm. We get to see it all from a different perspective.
And we get to be light for others who stand in darkness. Those are good things, light and peace.
I wonder what would happen if someone asked, "So where's this 'peace on earth'?" and I replied, "Right here."