One of the most helpful comments I heard when I was new in Alcoholics Anonymous and began to hear all the condemning remarks made about ministers, politicians, doctors, AAs, and other 12-Step people who-though Christians-had missed the mark was this:
The last perfect man left us some 2000 years ago. But He is seated at the right hand of God. And He is coming back to gather together the children of God.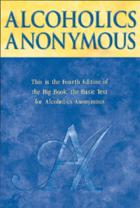 Over the years, a number of folks have criticized Christians in A.A. because of the foibles and shortcomings of A.A.'s founders and 12-Step groups themselves. These folk argue that nobody should associate with an organization founded by such "sinners."
I can truthfully affirm that, when I sat down in A.A., I had some sinning problems to deal with. Also that God had provided the Way and the power to deal with them.
I can truthfully affirm that some of the drunks and addicts who were sitting next to or near me seemed also to be in need of some instruction and some cleansing. And that the Word of God contained instructions for doing the job for them if they wanted to believe in God and diligently seek Him.
The Bible has some important comments about such sinners-whether they have yet to be redeemed, or are already saints. It says:

But, God, who is rich in mercy, for his great love wherewith he loved us, Even when we were dead in sins, hath quickened us together with Christ, (by grace ye are saved;) And hath raised us up together, and made us sit together in heavenly places in Christ. (Eph 2:4- 6)

That we should be to the praise of his glory, who first trusted in Christ. In whom ye also trusted, after that ye heard the word of truth, the gospel of your salvation; in whom also after that ye believed, ye were sealed with that holy Spirit of promise. (Eph 1:12-13)
Does that new man in Christ status make us perfect? Consider the following verses:
This I say then, Walk in the Spirit, and ye shall not fulfill the lust of the flesh, For the flesh lusteth against the Spirit, and the Spirit against the flesh; and these are contrary the one to the other; so that ye cannot do the things that ye would. But if ye be led of the Spirit, ye are not under the law… If we live in the Spirit, let us also walk in the Spirit. Let us not be desirous of vain glory, provoking one another, envying one another. (Gal 5:16-18, 25-26)

Brethren, if a man be overtaken in a fault, ye which are spiritual, restore such an one in the spirit of meekness, considering thyself, lest thou also be tempted. Bear ye one another's burdens; and so fulfill the law of Christ. For if a man think himself to be something, when he is nothing, he deceiveth himself. But let every man prove his own work, then shall he have rejoicing in himself alone, and not in another. For every man shall bear his own burden. Let him that is taught in the word communicate unto him that teacheth in all good things. (Gal 6:1-4)
Romans 8:1-2, 5-7 tell us:
There is therefore no condemnation to them which are in Christ Jesus, who walk not after the flesh, but after the Spirit. For the law of the Spirit of life in Christ Jesus hath made me free from the law of sin and death . . . For they that are after the flesh do mind the things of the flesh; but they that are after the Spirit the things of the Spirit. For to be carnally minded is death; but to be spiritually minded is life and peace. Because the carnal mind is enmity against God: for it is not subject to the law of God, neither indeed can be.
The job of the child of God is laid out in Rom 12:1-2:
I beseech you therefore, brethren, by the mercies of God that ye present your bodies a living sacrifice, holy, acceptable unto to God, which is your reasonable service. And be not conformed to this world; but be ye transformed by the renewing of your mind, that ye may prove what is that good, and acceptable, and perfect, will of God.
What do you do, then, when you are sitting next to someone in A.A. who says:
Bill W. and Dr. Bob were not Christians!
Point them to A.A. General Service Conference-approved literature [such as the Big Book(!), pp. 181 and 191; The Co-Founders of Alcoholics Anonymous (pp. 13-14); and DR. BOB and the Good Oldtimers (e.g., p. 144)] and to my research titles, videos, audios, and articles; and let them decide for themselves.
And what do you do when you hear anyone-Christian or not-say:
Bill W. and Dr. Bob were involved in spiritualism!
Again, point them to A.A. General Service Conference-approved literature and to my research for some of "the rest of the story." Here is a section from DR. BOB and the Good Oldtimers that critics haven't been quoting:
"A lot of us believed in the spiritual thing," said Clarence S. "We'd go to Roland's on a Sunday night. He'd call in the spirits. It got spooky after a while-beyond what we should be monkeying with. Doc backed off, too."

Smitty agreed. "They got away from Roland J.-when they started to get bad vibrations," he said. "They felt it might be dangerous."

There was a similar feeling among Akron A.A.'s. "They were all against this spiritualist thing," said Sue. "Dad got to feel he was being criticized, and he was. They didn't approve." [DR. BOB, 312]
Show these folks the evidence that these men were Christians and that they also walked by the flesh to varying degrees. And then let such people decide for themselves.
What do you do when you have read material, or someone sends you articles, by Christian critics of A.A. such as:
Dave Hunt;
Martin and Deidre Bobgan; or
John Lanagan?
After checking more carefully A.A. General Service Conference-approved literature such as that already mentioned in this article (Alcoholics Anonymous, 4th ed.; The Co-Founders of Alcoholics Anonymous pamphlet; and DR. BOB and the Good Oldtimers) and my research, you might ask yourself two questions:
(1) Are they reporting accurately and fully on the roles played by God, His Son Jesus Christ, and the Bible in the 75% and 93% success rates in early A.A. among "seemingly-hopeless," "medically-incurable," "real" alcoholics who thoroughly followed the early program-especially as seen in Akron and Cleveland?
(2) Are they carrying an accurate, effective message to those who still suffer? (I.e., how many drunks have they helped lately?) You show them that a child of God can put on the whole armor of God and resist the wiles of the devil.
And what do you do when someone writes:
Did you know that Dr. Bob was a freemason?
You point them to the Word of God, and share with them that if a person confesses with their mouth Jesus as Lord and believes in their heart that God raised Jesus from the dead, that person is saved (Rom 10:9; see also John 3:16 and 1 Cor 15:3-8). And share with them that, just as a human being can't get "unborn" once the baby is born, neither can a child of God-born again of the spirit of God-get "unborn again." No action that a human being can take will result in their getting "unborn." Neither can any action a child of God can take result in their getting "unborn again." As to the behavior of babes in Christ and carnal children of God, just as human birth brings the potential for both good and bad actions from that point forward, the spirit of life in Christ Jesus carries with it the potential-not the guarantee-of a godly life. The renewing of the mind is required for the child of God to prove what is that good and acceptable and perfect will of God.
When you hear that someone or some group or some fellowship is being condemned, do you see if you can love and serve there? Do you tell those who are hungry that they can be fed the Word of God? Do you show them exactly how they can become children of God by confessing with their mouth Jesus as their Lord and believing in their heart that God raised Jesus from the dead?
Do you think of Jesus's instruction in Matthew 7:1-5 and realize the accuser may have an eye problem? He may have failed to pull the log out of his own eye, so that he can see clearly how to tell another how to be rid of the speck in the other's eye.
Gloria Deo