Do you like yourself? How do you feel about yourself? How do you view yourself? In the eyes of those around you? Your peers? Your family members? Your employers and the other authority figures in your life? In the eyes of your Lord Jesus Christ?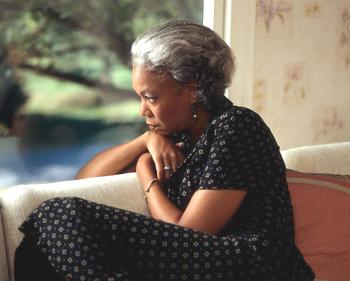 Personally, for as long as I could remember, I had dwelt beneath a shadow of deep inner shame. Shame that whispered in my ear, tortuously accusing me with words such as, "You are dirty; you are worthless and deserving of punishment; you are unlovable and warrant no merit in this world."
Proverbs 23:7 teaches us that, For as he thinks in his heart, so is he [Amplified Bible]. Like the leper in Luke 5:12, I knew (or so I thought) that I was unclean. However, unlike the leper in Luke 5, I had no idea that Jesus could make me clean, and that He desired to do so. I was lost in a deep ocean of deceit with the waves of false belief tossing me against the sharp and slippery rocks created by the lies of the enemy – Satan – along with many falsehoods from my past without God. Furthermore, I was being dragged beneath the dark surface by the undertow of lack of knowledge:

5 So you will stumble in broad daylight,
and your false prophets will fall with you in the night.
And I will destroy Israel, your mother.
6 My people are being destroyed
because they don't know me.
Since you priests refuse to know me,
I refuse to recognize you as my priests.
Since you have forgotten the laws of your God,
I will forget to bless your children.
7 The more priests there are,
the more they sin against me.
They have exchanged the glory of God
for the shame of idols. Hosea 4:5-7, NLT
I had been told the Good News of Jesus Christ, and at one point, when I was seventeen, I had even turned to Him, seeking to place my life in His hands. Unfortunately, because I completely lacked a support system to guide me in my new relationship, and due to the fact that I was totally devoid of any and all building blocks for a solid foundation on which to form this one-on-one bond that I so desperately needed with Jesus, I walked away from Him. Like Simon Peter in Luke 5:8, rather than draw close to Him and ask that He also draw near to me, I pushed Jesus, the One I most desired and required, away: "Depart from me, for I am a sinful man, O Lord!" NKJV
But praise be to God, despite the fact that I had lost hope in Him, Jesus never gave up on me. He "stretched out His hand" (Proverbs 1:24) to pull me up out of the raging seas that were pounding me down. He had other plans for me as He took me in His loving arms and breathed into me His breath of everlasting life, all the while whispering words of sweet salvation into my heart: "The Spirit of God has made me, And the breath of the Almighty gives me life." Job 33:4 NKJV
From that point on I have never looked back. I trust in the Lord Jesus Christ, my Saviour, my Shield, my Strength, and my Song with all that I am, and I refuse to lean on my own understanding:
5 Trust in the Lord with all your heart,
And lean not on your own understanding;
6 In all your ways acknowledge Him,
And He shall direct your paths. Proverbs 3:5-6 NKJV
He has taught me to "walk not in the counsel of the ungodly, nor stand in the path of sinners, nor sit in the seat of the scornful. Psalm 1:1 NKJV
Lord Jesus, please grant that we may see ourselves through Your loving eyes, with the unconditional love and acceptance with which You look upon us. May knowing that You truly do cherish us give us the peace in our hearts that we so desire, and which You came to grant us. I ask these things in Your holy and mighty Name, Lord Jesus. Amen.
~ by BAPearl