I like to gamble for fun, and I know when to quit. Is that okay?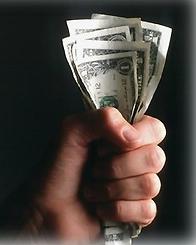 Let's first identify what gambling is. Merriam-Webster defines gambling as, "to play a game for money or property" and "to bet on an uncertain outcome." It always puts the believer in the position of taking unnecessary chances with money that he or she has worked hard for. We know that, as Christians, everything we have is the Lord's; we are then, literally, gambling away the Lord's money. So, gambling in any form—lottery, casinos, raffles, pools—is not acceptable for a believer.
Further, gambling is profiting on another's loss. In order to win at gambling, others have to have come before you to pay for your win. How can that be a godly event? Families have been destroyed by the lure of the possibilities of gambling. To profit from another person's destruction or loss is not only unacceptable; it completely opposes the model behavior of Christ.

Gambling out of simple enjoyment displays a frivolous attitude towards the blessings that God has bestowed. Gambling to fulfill a monetary need simply uncovers a lack of faith in God's provision. First Thessalonians 5:22 says to avoid every appearance of evil. So Christians, leave gambling alone. Trust God to meet your needs and to bless you at His discretion.
"But my God shall supply all your needs according to his riches in glory by Christ Jesus" (Philippians 4:19).
"For the grace of God that bringeth salvation hath appeared to all men, teaching us that, denying undgodliness and worldly lusts, we should live soberly, righteously, and godly in this present world" (Titus 2:1-2).