I admit it; I've tried yoga. (This is not the point in which you laugh yet).
Although, my yoga odyssey is humorous to watch (both my husband and my cats cock their heads to the side in bewilderment), it has helped me to at least address, if not practice, the concept of balance. And one pose, in particular, seems to concentrate on that goal: the tree pose. Here's a quick rundown of that pose for those of you out there who are not bewildering your significant others and pets: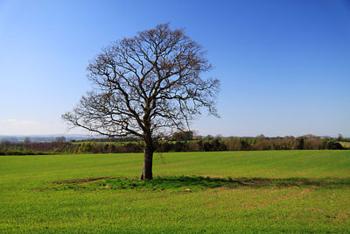 First, you stand still, while slightly shifting your weight onto your left foot. Next, take your right leg, bending your right knee, all while grabbing your right and positioning it on your inner left leg. Anyone fall down yet? Balance! Yes, wonderful, beautiful balance!
But wait, there's more.

Next, press your hands together, raising your arms above your head. Okay, now, focus on a fixed point, keeping that pose while not falling over for thirty seconds to a minute. And then repeat with the other leg. You should look like a peaceful, harmonious tree.
(Perhaps, now this spot is where you should laugh).
Do I look like one such tree? Eh, it's debatable.
Do I feel like a peaceful, harmonious tree? That seems to be even less of a reality, as tip! There I go!
(Okay, now, go ahead and laugh).
Yes, this tipping, beautiful art of the balance thing has been on my mind, not just in my limbs as I try to stay vertical, but also in two little tricky parts of the body: the heart and the mind.
Let's face it, there's no yoga pose to deal completely with those two things.
And anyone who has tried to balance anything: body, finances, career, family or marriage, for instance, has faced their own challenges when arriving at their personal "tree pose." While uncoordinated, clumsy limbs may not be involved, nevertheless, the heart and the mind are participating in a tug of war all the same!
And, in our culture, there's often discussion about the heart and the mind. Which one should run the show? It becomes especially tricky if we're thinking about significant relationships and issues, especially in the love realm. You can almost hear the fists flying now! The heart should do the talking; after all, love is all about the affairs of the heart, right?
And then there comes the mind's argument: one needs to think this thing through before one "loses their head."
And no one's even brought up God yet!
Ay-yi-yi-yi-yi!!!
So, which one is it: the heart or the mind? Is it possible to separate the two?
Let's look at the heart first. We, after all, celebrate it so much in our culture. We have hearts everywhere: Valentine's Day, love songs, soap operas, chick films, just to get started. It is one of the first things us ladies doodle on our notebooks when we're school girls. We love hearts. But what, exactly, is one? What does it mean?
From whatever Biology classes we've taken in school, we learned that the heart is the major muscle, pumping blood to every part of our body, keeping us alive. If the heart goes bad, we go bad. We die. Fun fact.
And, according to Hebrew wisdom, everything in life has a physical and a spiritual component to it. So, it stands to reason, spiritually speaking, Proverbs 4:23 is that spiritually pumping heart.
Keep thy heart with all diligence; for out of it are the issues of life.
One may argue the point that our spiritually issue-filled heart creates the core of our identity, even making us who we are…
For as he thinketh in his heart, so is he…


Proverbs 23:7
It also shows us what we value in life…
For where your treasure is, there will your heart be also.


Matthew 6:21; Luke 12:34
"Okay, okay," we think, "this isn't too bad, too much to handle. I'm trucking along pretty well."
Just one second here! There's one tiny detail to the heart that should get our attention before we all run full steam ahead with our hearts dictating our life shows. That one detail?
The heart is deceitful above all things, and desperately wicked: who can know it?


Jeremiah 17:9
Oh, that.
Back to the tree pose? Should we forget about ever listening to or following our hearts again? Should we toss 'em out with the recycling tomorrow? Not so fast. No baby and bathwater scenario here, just apply God. And we start with Jesus.
That Christ may dwell in your hearts by faith; that ye, being rooted and grounded in love.


Ephesians 3:17
Yes, we haven't tossed out love completely either. The balance comes when we're grounded by faith and love which asks ourselves the question, "what would Jesus do?" We need to apply that to our heart issues. That'll help.
But we shouldn't stop there. There is some advice to take; it's called God's Word.
For the word of God is quick, and powerful, and sharper than any two-edged sword, piercing even to the dividing asunder of soul and spirit, and of the joints and marrow, and is a discerner of the thoughts and intents of the heart.


Hebrews 4:12
God is not intimidated by our tricky hearts. He knows what makes us tick. But notice what He also knows: "the thoughts and intents of the heart."
Hmmm. Sounds like the mind to me.
And yes, God has something to say about our minds as we grapple with our tree poses for balance. Let's return to Proverbs 23:7:
For as he thinketh in his heart, so is he…
Without sounding like Winnie the Pooh too much ("Think, think, think"), we are confronted by the power of our thoughts.
Indeed, if thoughts lead to words, words lead to actions and actions lead to our life issues, I suppose it's worth it to take the time to think about our thoughts, right?
For I say, through the grace given unto me, to every man that is among you, not to think of himself more highly than he ought to think; but to think soberly, according as God hath dealt to every man the measure of faith.


Romans 12:3
How do they affect our balance? Are our thoughts making our tree poses in life tip over? And, if, through bad decisions already, what do we do if we feel we've already lost our minds? Are we hopeless? Out of balance forever?
No.
Could we ever be a peaceful, harmonious tree pose in life?
Yes.
But, we need to choose.
I call heaven and earth to record this day against you, that I have set before you life and death, blessing and cursing: therefore choose life, that both thou and thy seed may live.


Deuteronomy 30:19
Ah, yes, choice! Just like the yoga pose, there need to be adjustments made not only in our body, but also in our lives as well. When in the actual tree pose, itself, there are varying shifts to the left or to the right side of the body one needs to make in order to achieve that steady balance- and to avoid a face plant.
How much more then, are there adjustments which need to be made concerning our hearts and minds, which are-hate to break it to you-tied together?
And that may be part of the balance issue. First, we may have not decided to choose life, to choose God for ourselves. And the second potential factor may be, you and I may still be in limbo about our hearts and minds working with each other instead of against each other.
But let him ask in faith, nothing wavering. For he that wavereth is like a wave of the sea driven with the wind and tossed. For let not that man think that he shall receive any thing of the Lord.


James 1:6-7
Are we double minded? Check out what being that means:
A double minded man is unstable in all his ways.


James 1:8
Feeling double minded? Tipping over emotionally in your life? It's still not hopeless, you know. Why not? Because of God- and something He said a few verses earlier…
If any of you lack wisdom, let him ask of God, that giveth to all men liberally, and upbraideth not; and it shall be given him.


James 1:5
By George, wisdom!!! Yes, we can actually ask for it! But the catch is, to ask God for the wisdom. And how many of us have gotten ourselves into different kinds of trouble, getting our wisdom from other sources. You and I, however, can change that!
Draw nigh to God, and he will draw nigh to you. Cleanse your hands, ye sinners; and purify your hearts, ye double minded.


James 4:8
And this wisdom, once again, assures us of a bigger mind connection than what our finite thoughts could ever be capable of…
For who hath known the mind of the Lord, that he may instruct him? But we have the mind of Christ.


1 Corinthians 2:16
Balance is about God: heart and mind. It is constant; it's not just a one-time decision. It's daily. It's living and breathing. It is a relationship with God, with Jesus acting as our bridging Lord and Savior. And yes, in our lives, sometimes, there will be swaying involved.
But as you are swaying, whether in your body, mind, heart or faith, your life is moving, nevertheless.
And I will give them a heart to know me, that I am the LORD: and they shall be my people, and I will be their God: for they shall return unto me with their whole heart.


Jeremiah 24:7
Allow that movement, then, to steer you closer to God. Allow that to be your definition of balance. And strike your own victorious tree pose!