What does the Bible say about abortion?
According to the Word of God, abortion is one of the worst murders a human being can commit. About abortion, the Scripture says, In the secret place doth he murder the innocent. (Psalms 10:8) The "secret place" is the womb of a mother. Definitely, the baby is an "innocent." No person who is fully aware of another's total innocence normally kills that other human being. Even wild beasts such as like lions and tigers do not kill their own kind, but rather, they fight to defend and protect them. But, today, man has made himself even lower than brute beasts by slaying innocent unborn babies.
As abortion in the sight of God is one of the worst murders, it stands to reason that the guilty ones will suffer the worst punishments.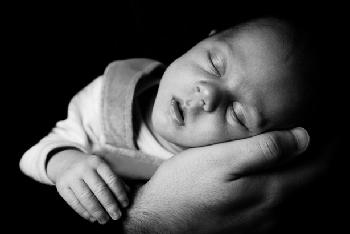 Further, the Scripture says, Lo, children are a heritage of the Lord: and the fruit of the womb is His reward. (Psalms 127:3). If children are a heritage or reward for parents, abortion destroys God-given rewards.

It is true; some countries have legalized abortion. In no way can that alter the Word of God. Heaven and earth shall pass away, but My Words shall not pass away.
There are so many cases in which doctors have recommended abortion, yet the mothers delivered perfectly healthy babies. Even if God does give a family a handicapped child, does that make Him any less sovereign or loving? One must pause to think of Helen Keller and the amazing impact she has had on this world. Every child is precious in the Lord's sight; God makes no mistakes!
Jesus said, "Whoso shall receive one such little child in My name receiveth Me." (Matt.18:5) Quoting this verse, Mother Theresa, on February 3, 1994 in Washington D.C. at the National Prayer Breakfast with President Clinton (an abortionist) and his wife Hillary seated to her right, said, "The greatest destroyer of peace today is abortion, because Jesus said, If you receive a little child, you receive Me. So every abortion is the denial of receiving Jesus, the neglect of receiving Jesus." Some couples, in order to avoid abortion, engage in "family planning." Any birth control other than self-control is abomination in the sight of God and invites the judgment of God.
Perhaps someone reading this may be guilty of this great sin in the past. Perhaps you were not aware of the seriousness of this sin. Jesus is gracious and compassionate. Go to the Lord with a broken and contrite heart and deeply repent of your sin. It will be good if you can go to a mature and reliable servant of God for further counseling. That person may guide you in cleaning and freeing your guilty conscience. The Lord will surely forgive you and give you a new heart and a new life.
For thou has possessed my reins:
thou hast covered me in my mother's womb.
I will praise thee:
for I am fearfully and wonderfully made:
marvelous are thy works;
and that my soul knoweth right well.
My substance was not hid from thee,
when I was made in the lowest parts of the earth.
Thine eyes did see my substance, yet being unperfect;
and in thy book all my members were written,
which in continuance were fashioned,
when as yet there was none of them. (Psalm 139:13-16)