Hebrews 4:15-16 NRSV
For we do not have a high priest who is unable to sympathize with our weaknesses, but we have one who in every respect has been tested as we are, yet without sin. Let us therefore approach the throne of grace with boldness, so that we may receive mercy and find grace to help in time of need.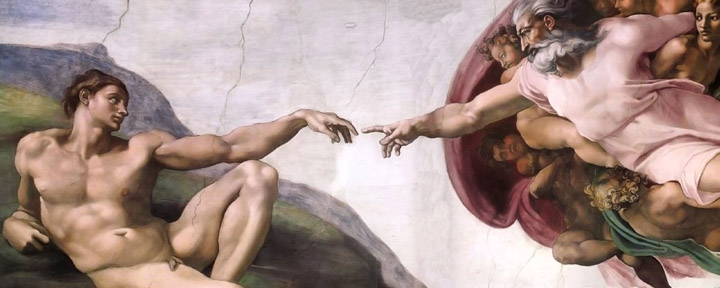 We know that Father God is spirit. God Himself is an entity whose like we cannot even begin to fathom. He has "appeared" in scripture as a burning bush, as a disembodied voice, as brilliant jewels. John described Him as thus:
At once I was in the spirit, and there in heaven stood a throne, with one seated on the throne! And the one seated there looks like jasper and carnelian, and around the throne is a rainbow that looks like an emerald. Revelation 4:2-3 NRSV
Daniel described Him:
As I watched, thrones were set in place, and an Ancient One took His throne, His clothing was white as snow, and the hair of His head like pure wool; His throne was fiery flames, and its wheels were burning fire. A stream of fire issued and flowed out from His presence."
Daniel 7:9-10 NRSV
These are amazing descriptions, but they are beyond my understanding. This is a God Who is far beyond me, with whom I cannot begin to have a relationship because He is so far beyond and I am so small. But this very God, understanding the enormous limitations of the creations (humans) He had made, also became a man, the God-man Jesus. And He continues to exist as this God-man, as one who can fully relate to me, having been through life as I am living it and now sitting glorified in heaven, as one day I will also be glorified because of Him.
A. W. Tozer writes:
Now, at this very moment, there is a Man in heaven appearing in the presence of God for us. He is as certainly a man as was Adam or Moses or Paul. He is a man glorified, but His glorification did not dehumanize Him. Today He is a real man, of the race of mankind, bearing our lineaments and dimensions, a visible and audible man whom any other man would recognize instantly as one of us. ~ The Warfare of the Spirit
That God would love me enough to not only die for me, but to become what I am, to bridge the gap with His own nature, is amazing. Of course, it doesn't mean that He sinned as I have sinned, but He experienced life as I have experienced it with all the temptations, pains, and tribulations. He was hungry, tired, stressed, and betrayed. He has experienced it all and fully understands what I am going through now. Not only that, but having experienced what I have experienced, He was able to persevere through without sin, thus providing me a role model. When He was persecuted, He forgave. When He was alone, He looked to the needs of others. When He was tired, He secluded Himself in prayer. His life alone is all that I need to learn how to live to please God. He is indeed my High Priest, my Friend, and my Savior.