My "ISM" existed before I took my first drink of alcohol.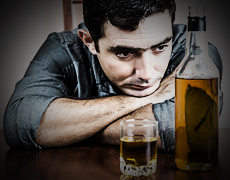 My "ISM" is a complex web of core issues, repressed emotions and ineffective behavior. My "ISM" exists because of the "Fall of man;" the iniquities and transgressions of generations had come upon this flesh body.
After taking my first drink of alcohol my "ISM" became "Alcoholism" and the consequences of my "Alcoholism" affected every area of my life negatively – mentally, emotionally, physically, spiritually, financially, inter-personally and in the community/the law.
Alcohol was the center of my life and my relationships. I had always believed in God, I had on many occasions accepted Jesus Christ as my Savior – but, I had not yet surrendered my will and my life to the Holy Spirit that was and is within me.
I believe that God, The Father permitted satan to utilize the demon of alcohol in my life for his purposes; as a way of cultivating that final and important state of surrender.
And now, JESUS IS LORD of my life. I commune with His Holy Spirit, I attend services regularly, I make financial offerings, I attend AA meetings regularly, I have a sponsor, I read the Big Book of AA, I work the steps/traditions and I do what is suggested.
I Praise God for all things!
The Lord will perfect that which concerneth me. Psalm 138:8