My recovery birthday is the day I registered at CIR. It was shortly after I joined. I chose it because I began to seriously take on my recovery as a whole: Alcohol, Codependency, Sex/love addiction, Bulimia (teens-20's), then became Compulsive overeater, Workaholic, PTSD from Childhood rape/molestation…..abuses/ bullying of every variety including self-inflicted. I experienced a date rape with an abortion in 1994 (I died / stayed dead in many ways until CIR). All are interconnected.
I have since found a measure of serenity, of freedom from sin (or enslavement to righteousness) !!!! Romans 6:15-17), healing in the areas my mental illness/health problems & I have found the blessing of relationship/fellowship.
In this past year, I have been nurtured & nudged & "sat on" (lol) by Our precious Lord. (through the forums, chats & on site resources & especially through my loved ones here at CIR) I cared very little for myself, my life or anyone else when I came here. I truly had a very narrow, self-defeated & critical/cynical outlook. I knew I was sick but I had very little idea of how ill I was… really how dead I was when it came to living a vibrant life of faith in Christ. I found the UGLY in my heart & with God's help have learned to face it with patience, grace & hope.
I have begun to walk a more consistent road of repentance. AND to walk it with more joy than I believed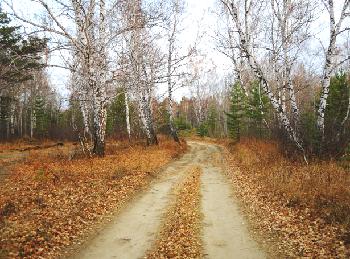 possible in this life. I am learning to accept things as they come NOT as I would have them be. Also that there is a whole lot more to the serenity prayer than I was ever told before!!! I recommend highly: Day One and Next 24 Hours
It only took me a year to find them—lol!!!! I doubt I was ready to appreciate them & take them seriously before- God's timing is perfect. Like in so much here, these are just one example of how I have gained an overview/understanding of what a sincere spiritual 12 step recovery process looks like, how it works & how it is a huge part of my answer to the deep desire to know Jesus Christ like His first followers did. To have a real sincere shot at making the most of the time I have left- in terms of God's agenda not mine!!! This is barely scratching the surface to be sure!!!!!!! I have come to truly bless/ worship God for my frailties, weaknesses & even the pain of abuse, betrayal & loss. (both received & for which I am accountable for inflicting upon God, others & self) He led me in paths of righteousness for His namesake just as I have believed He would, still will. Well this turned out to be more a testimony than I planned for this post.
I am grateful for the grace & love I have found/ accepted this year. And for the occasions where I have been useful in passing on the message of Recovery & Hope.
Thank you all for your patience, prayers, your contributions through service & especially your acceptance of me in my flawed, unfinished state. I am grateful & humbled to share the journey with so many brothers & sisters of like heart/ mind.
May the Grace & Peace of our Father & our Lord Jesus Christ be with you all always. Thanks for reading & sharing in my joy!!!
Barb
P.S.
I think I have an inkling of how CIR feels when it does it's annual summation of what God has accomplished in & through the ministry. God has done so much more than this… but there is simply not words enough or time to give Him the credit/glory due His name!!!!