How do we help participants to stay motivated so they will complete our programs and succeed afterwards?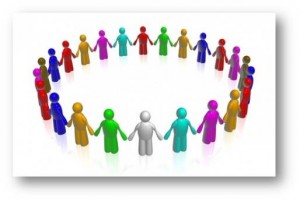 1. I've stayed in touch with the "hands on" dimension of the ministry by volunteering at our local rescue missions. Conducting chapel services for program participants and interacting with them is something I always look forward to doing. One local mission, the Kansas City Rescue Mission, where Joe Colaizzi serves as executive director, is an example of a rescue mission recovery program that is doing a lot of things right. Their recent follow-up efforts reveal that for three years running, 70% of their graduates are still sober for year or more after leaving the mission. This is a very good rate of success. So, what are some of the things they are doing to promote such success?

2. If we are dealing with the real, pressing areas of need in their lives, they will be more committed to the process. This is how we show them we understand them and are, ourselves, committed to helping them to become all God wants them to be.
They help program participants to recognize their progress and celebrate with them over it – – One of the most important duties of mission staff members is to maintain an environment that encourages people to make changes in their lives. A big part of this is rewarding people for making good choices that lead in a godly direction. I saw this in practice during a recent program chapel service at the Kansas City Rescue Mission.
Every month they recognize those who have some months of "clean time" by giving out chips during their chapel services. And, those who are moving to a higher phase in their programs receive a printed certificate to recognize and acknowledge their progress.
Program participants are always more motivated when we give them "benchmarks" by which their progress can be measured. They need to feel they are getting somewhere and not just biding their time at the mission. Developing written recovery plans with regular reviews and updates will accomplish this. And, just as KCRM does, we need to reward them for attaining them.
More than anywhere on earth, rescue missions ought to be filled with the type of joy and celebration we see in the father of the prodigal son. He exalted over his son who was lost and now is found. A simple little plastic coin or computer-printed certificate given to them in front of their peers may not be a fatted calf or golden ring. But, they can mean a lot to someone who has been experiencing nothing but failure for years on end. Let's be sure to find creative ways to recognize and celebrate even small changes and right decisions.