How can I stop sinning? It seems like I am always confessing my sins and yet they never go away. What am I doing wrong?
This is a really loaded question, especially since we are not perfect individuals and we are all sinners. We will always have sin in our life and we will sin. But this certainly doesn't mean that some of us are not good people. It means that we don't understand the logistics of sin and how it all works in our life.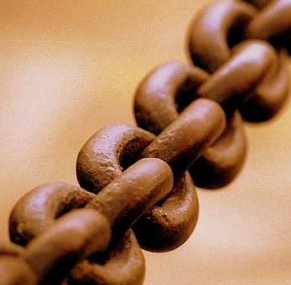 There are some people who actually think they never sin. But this is not true. The idea that one does not sin is absolutely ridiculous. Even if a person were locked up in a closet unable to get out and go anywhere, he would be sinning with his thoughts! The person who thinks he does not sin would also then believe he doesn't have to pray, confess and repent either.
Still, there are others who continue practicing the same sin over and over and because they confess that sin over and over they think they are Christ Ones and are going to heaven. But this is not true either.
What is true is that some of us sin more than others and some of us cannot stop sinning, while others may go days without sinning. Sometimes we sin and we don't even know that we have sinned! We are all sinners.

If we claim to be without sin, we deceive ourselves and the truth is not in us. If we confess our sins, he is faithful and just and will forgive us our sins and purify us from all unrighteousness. If we claim we have not sinned, we make him out to be a liar and he word has no place in our lives 1 John 1:8-10
The death of Jesus Christ doesn't mean much to those who think they are without sin or for those who do not believe that Christ suffered and died for their sins. The false teachers of Jesus' day were like this, they believed they were perfect. They denied that sin breaks fellowship with God. They also denied they ever sinned. But all people sin by nature and habit.
Here is a great an awesome truth about sin. When we become a NEW person in Christ by believing, confessing and repenting, all our sins will be forgiven, that includes sins of the past, present and even future sins. Because of Christ's death even future sins are forgiven! Did you know this? Wow!
But John says that if we continue in "a" certain sin, we cannot claim to be a part of God and if we say we have no sin, we are fooling ourselves and are in great denial to the truth! God knows our heart so we cannot continue in our sin and still believe we are a part of God's family.
Even after we become NEW people in Christ (Christ Ones) we still sin once in a while and we still need to confess those sins. But a NEW person who is in Jesus Christ and who has a change of heart is not a "slave to sin". There is a difference.
Put to death, therefore, whatever belongs to your earthly nature, sexual immorality, impurity, lust, evil desires and greed, which is idolatry. Because of these, the wrath of God is coming. You USED to walk in these ways, in the life you once lived. But now you must rid yourselves of all such things as these: anger, rage, malice, slander, and filthy language from your lips. Do not lie to each other, since you have taken off your old self with its practices and have put on the NEW SELF, which is being renewed in knowledge in the image of its Creator. Colossians 3:5-10
Sometimes confessing our sins to God or to others takes humbleness and honesty on our part. We simply need to recognize our weaknesses in life and work on those areas we are the weakest in. We should never fear revealing our sins to God. When we pray to God about our sins we can do it silently in our heart, we do not have to speak out loud in front of others to be forgiven by God — He hears our heart!
The difference between a sinner who is a slave to sin and the person who sins on accident is simply this: to err is to be human, but to continue in that err is to be a slave to it. We become a slave to what has mastered us. If we cannot come out from a sin its effects are controlling us. If we are under sin we are to confess, repent, and ask for God's forgiveness. But the person who stays in their sin is NOT a NEW person in Christ but still in bondage to that particular sin.
We should never fear telling God about our sin(s) because he already knows what we have done, good and bad. He will not push us away no matter what it is we have done. When we confess our sins to God it will ease our consciences and lighten our worries and cares.
Some New people In Jesus Christ (Christ Ones) believe the reason for confession of sins is for God's forgiveness. This is only partially true. What would happen if we suddenly got hit by a car and died without confessing our sins to God? Would we be condemned to hell? I don't think so. It doesn't work like that.
When we become NEW people in Christ, he forgives us of all the sins we have ever committed and even new sins too! We don't need to keep confessing the sins of our past either. We also do not have to fear that God will reject us if we mark our clean slate once in a while.
The New person is not a slave to sin anymore because they do not seek sin out for the purpose of its outcome. Still, we should continue to confess our sins, not because failure to do so will alter our salvation but so we can enjoy the most from our personal relationship with Jesus Christ. The New person is now a slave to Jesus Christ and his righteousness.
What then? Shall we sin because we are not under law but under grace? By no means! Don't you know that when you offer yourselves to someone to obey him as slaves, you are slaves to the one whom you obey – whether you are slaves to sin, which leads to death, or to obedience, which leads to righteousness? But thanks be to God that, though you used to be slaves to sin, you wholeheartedly obeyed the form of teaching to which you were entrusted. You have been set free from sin and have become slaves to righteousness.. Romans 6:15-18
True confession involves a commitment not to continue in sin. We certainly would not be genuinely confessing our sins if we intended on committing those same sins again, would we?
Bottom line is every person has a master – either God or sin. A Christ One is not someone who cannot sin, but someone who is no longer a slave to sin because he or she belongs to God (Jesus Christ). They are dead to sin, alive in Jesus Christ.
Who is your master? …For a man is a slave to whatever has mastered him. 2 Peter 2:19