John 8:12 NRSV
Again Jesus spoke to them, saying, "I am the light of the world. Whoever follows me will never walk in darkness but will have the light of life."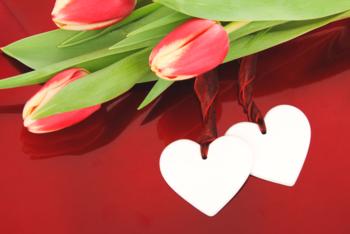 I am by nature probably more like a chicken than any other animal on the planet. I like to wake up with the sun and go to sleep with the sun. In the winter, I like to sleep for long periods of time in the darkness and in the summer, I am up with the light and energetic until the darkness comes. For me, all this is is a quirk of physiology or training or something. It makes it difficult for me to entertain others long into the night because I begin to drop off after nine, but other than that, it is simply a personal eccentricity. We all have them.

However, as a believer, I should be drawn to the spiritual light and asleep (or dead) to the spiritual darkness. As a believer, this kind of eccentricity should be the norm for me; it should be what comes naturally. Unfortunately, we battle against our flesh nature, those sin patterns, temptations, and spiritual battles that assail the growth of spiritual light within our souls. And I am so often drawn to the darkness, rather than repulsed by it.
Charles Spurgeon wrote:
Sons of light must not have fellowship with deeds, doctrines, or deceits of darkness. The children of the day must be sober, honest, and bold in their Lord's work, leaving the works of darkness to those who shall dwell in it forever. Our Churches should by discipline divide the light from the darkness, and we should by our distinct separation from the world do the same. In judgment, in action, in hearing, in teaching, in association, we must discern between the precious and the vile, and maintain the great distinction which the Lord made…
This is an amazing imperative. It seems so clear when I read it and so difficult to accomplish when I live it! The apostle John wrote about living in the light:
Whoever says, "I am in the light," while hating a brother or sister, is still in the darkness. Whoever loves a brother or sister lives in the light, and in such a person there is no cause for stumbling. But whoever hates another believer is in the darkness, walks in the darkness, and does not know the way to go, because the darkness has brought on blindness. 1 John 2:9-11 NRSV
John uses strong words: love and hate. I'm sure that I don't hate anyone, and yet… do I love everyone who is a believer? If there are only two alternatives—love or hate—then, if I don't love, I surely hate! And what is love? What does it mean to love someone else?
Paul tells us in 1 Corinthians that
"love is patient; love is kind; love is not envious or boastful or arrogant or rude. It does not insist on its own way; it is not irritable or resentful; it does not rejoice in wrongdoing, but rejoices in the truth. It bears all things, believes all things, hopes all things, endures all things. 13:4-7 NRSV
I have to be honest. There are times when I'm not patient, I'm not kind, when I am arrogant or rude. There are times when I insist upon my own way with other Christians or when I'm resentful. And if this is love (and I'm convinced that it is), then at those times, I do hate those around me.
Oh, blast! The truth of scripture is amazing in its ability to pierce through my rhetoric and get to the 'heart' of the matter… to get to my heart and to convict me of my sin. For when I am resentful or arrogant, when I am unkind and ignore that needy person, when I am envious or boastful, then I am walking in the darkness, rather than in His light.
And I want to walk in the light. I need to spend much more time in prayer, to give every concern, every anxiety, everything to Him and to allow Him to work in the lives of others while He and I work in my life. Learning to surrender to the Holy Spirit completely, that is enough work for me and will last a lifetime. I need not worry about others. Father God will take care of them. Instead, I need to pray about the light in my own life and to let that light shine before everyone so that they see God in heaven and rejoice!