It can feel like the end of the world when you are going through troubles in your marriage. It can seem as if no one cares about you or what you are going through. Sometimes you feel like giving up and other times it feels as if you're at the end of your rope and you are the only one married to an alcoholic or you are the only one married to an unfaithful spouse or an abusive person.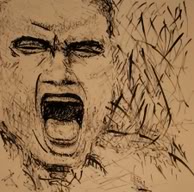 Many couples are going through trials in their marriage and are hurting deeply.
What Can You Do? First of all understand, it is not about them, it is about you and your relationship with God. You can NOT save your spouse! Stop worrying about your spouse and what they are doing! Heal yourself and take care of YOU!
Only AFTER you find peace in Christ for yourself can you begin to help your spouse. You have to work on yourself before you can help others or repair your marriage and restore it to God.
Ask God for Peace.
Peace I leave with you, my peace I give unto you: not as the world giveth, give I unto you. Let not your heart be troubled, neither let it be afraid. John 14:27
Jesus Christ is our PEACE. He is our CONTENTMENT during times of suffering. Notice how Christ says that He gives to you NOT as the world gives. Peace from God is entirely different than what you are used to from the world. You may not be aware to how God gives you peace and contentment during times of suffering and trials. But you must ask Him for it through prayer and you must wait and listen for it…God will fill our hearts with peace during times of suffering and trials.
Worldly Peace vs. Godly Peace
In the world when a person is not feeling well and is agitated and anxious, peace is given to them through medications or worldly pleasures and desires. Other ways people temporarily find peace in the world is through materialism and greed. But unfortunately all of these things cannot hold a candle to the absolute fulfillment of peace God can give us through His Son Jesus Christ.
When a person is feeling lonely and downhearted in the world they are given peace through doctors and psychiatrists, false words, and flattery but many times there is no sincerity in those words and it still leaves you lifeless and disheartened.
Many troubled folks seek out peace and contentment in the world through false religions and philosophies, while others find peace through feel good ministries that are deceiving them with things that scripture surely does not concur with.
When we are troubled and suffering we will try and find ways to twist scripture to our liking so as to be at peace with our own will and decision-making but this is VERY dangerous indeed. We must pray about our troubles and do the will of God so as not to veer off the path that leads into the kingdom of heaven.
Prince of Peace
The peace in which Christ gives is tranquility and happiness of mind. It is a peace of mind that will fulfill your whole being. This peace is given to you because of your faith and trust in doing His will and following His wisdom filled ways for your life.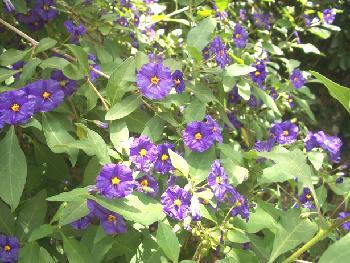 The peace is not a temporary peace like the world offers, but is never-ending because of your ever-lasting friendship with God; when you are troubled He is there to fill you up with His loving ways. As long as you abide in Christ and He in you, peace will always be given to you. Jesus Christ is the author and promoter of peace throughout the world—He is the Prince of Peace!
And he said to the woman, Thy faith hath saved thee; go in peace. Luke 7:50
Your faith has saved you. What a grand statement. But that (faith) is the key to the kingdom of heaven. FAITH! Who else can say such words but our Creator who knows us and loves us? Jesus knew her heart at that moment…that she was repentant for her wayward ways. He knew she needed forgiveness so He gave it to her. She was ready and willing to take up her own cross to follow Christ and become a new person in Him. Faith is what brings us peace!!
Then Jesus said, "Go in peace"! The only way anyone can actually "go in peace" is if they are ready and willing to give up the old way of doing things, becomes transformed in heart and mind, and put their faith and trust in Christ!! "Go in peace". There is no peace without Christ!
It is the same today with our troubled hearts or things we have done or are doing that we know we ought not to do. When we try and gain peace through the world it causes us to walk away from the path that leads to God…in fact it makes us walk a totally different path that leads to anxiety and unhappiness. Peace is not found amid the world of men but within the kingdom of heaven where we walk the path, doing the will of God through faith!!
And the peace of God, which passeth all understanding, shall keep your hearts and minds through Christ Jesus. Philippians 4:7
Remember, in the world they like to cover up our troubles and sufferings with things ungodly and not appropriate. We are told one thing by this person and another thing by another; we remain confused and unhappy; but you know who the author of confusion is, right? That's right satan is the author of confusion. He likes to bring what only seems like peace to people in the ways of drugs, addictions, money, unholy living, and materialism.
But you know better than that and can outsmart the author of confusion by going to the One who truly loves you and knows what you need. Allow God to fill you up!!
I create the fruit of the lips; Peace, peace to him that is far off, and to him that is near, saith the LORD; and I will heal him. Isaiah 57:19
That the blessing of Abraham might come on the Gentiles through Jesus Christ; that we might receive the promise of the Spirit through faith. Galatians 3:14
Have you received the promise of the Sprit through your faithfulness to God?
Have you received peace of mind from Christ even though you are going through trials and suffering?
Are you healing your soul through Jesus Christ or through worldly means?
For the kingdom of God is not meat and drink; but righteousness, and peace, and joy in the Holy Ghost. Romans 14:17
Free Ebook: Living to Your Full Potential in Christ
Ask God for Peace!