The adulterer is hurting themselves more than the people they have betrayed. They too are suffering and need God's love healing.
We all know about the commandment to not commit adultery but obviously we have not taken it very seriously. Why is that? Why are Christians committing adultery? It is because they are dispassionate Christians who have not learned, nor have been taught to have a personal relationship with Jesus Christ and that Christianity is a lifestyle. They do not know that the Kingdom of God is already here!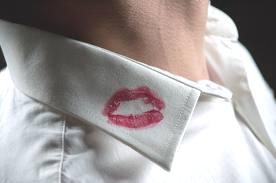 Adultery is a slave to sin.
Adultery is acting upon our negative emotions and being a slave to sin. The acts of the sinful nature are obvious: sexual immorality, impurity and debauchery, idolatry and witchcraft; hatred, discord, jealousy, fits of rage, selfish ambition, dissensions, factions, and envy; drunkenness, orgies, and the like. I warn you, as I did before, that those who live like this will not inherit the kingdom of God. Galatians 5:19-21
The kingdom of God is not a place or building but a presence within your heart and mind.
Once having being asked by the Pharisees when the Kingdom of God would come, Jesus replied "The kingdom of God does not come with your careful observation, nor will people say, 'Here it is' or 'There it is", because the KINGDOM of GOD is within you". Luke 17:20
"…I tell you the truth, no one can see the kingdom of God unless they be born again." John 3:3
Christians Need to Get Back to the Teachings of Jesus Christ
Being a Christian is a lifestyle and way of living. People like to call Christianity a religion and that is fine, but it is more of who a person is in Christ. A Christian is a Christ One because they follow Jesus Christ. We can't see Jesus with our eyes, but we feel His presence within our heart and mind, hence "the kingdom of God"!
If people, who claim to be Christian, do not go back to the standards of biblical principle they will be overtaken by the world and its destructive ways. As Christians we have a duty to God and to others to put God FIRST IN OUR LIVES in everything we do. If and when we are tempted to go outside the bounds of our marriage we, as Christians must run away from whatever is or whoever is tempting us; pray to God for His guidance and protection.
God calls us His children because we are like children in this world. We need His protection and guidance every single day! God hears our prayers. He really does! God will keep us from being tempted more than we can bear when we put our faith in Him. And God is faithful; he will not let you be tempted beyond what you can bear. But when you are tempted, he will also provide a way out so that you can stand up under it. 1 Corinthians 10:13 God does not lie. He lets us know what he will do for us as His faithful children.
Did you know that it is a low self worth that keeps people from God? If it were not, why do many Christians feel the need to prove something to others rather than to God? People with low value towards themselves get their egos stroked by outward appearances and selfish pleasures. He said to them, "You are the ones who justify yourselves in the eyes of men, but God knows your hearts, what is highly valued among men is detestable in God's sight." Luke16:15 But those people who realize their worth in God's eyes receive their recognition love, and contentment from God through Jesus Christ.
In contrast, those who are in slavery to sin, such as adultery, find love and contentment from others rather than God. Anyone can allow their thoughts and beliefs to stray from righteousness and commit adultery, but not anyone allows this to happen because they are devoted to God and committed to honor their marriage to God. They have discovered through trial and error mostly, that they don't need adultery, etc to make them happy — they only need the Love of God though Jesus Christ and so can you. "Are not two sparrows sold for a penny? Yet not one of them will fall to the ground apart from the will of your Father. And even the very hairs of your head are all numbered. So don't be afraid; you are worth more than many sparrows." Matthew 10:29-31
So tell me, how is this religion? How is God caring for and loving His children religious? And how is God's children loving and serving Him religious? It is not religious; it is more of a lifestyle and standard and pattern for living. Let me explain.
A sincere believer of Jesus Christ does not remain stagnant in their faith and growth process. They continue to grow, learn and persevere in all of God's ways, even through suffering! But we also rejoice in our sufferings, because we know that suffering produces perseverance, perseverance character, and character, hope. And hope does not disappoint us, because God has poured out His love into our hearts by the Holy Spirit (kingdom of God), whom he has given us. Romans 5:3-5
When we run from temptation and use the knowledge that God has laid out for us in His Word we develop our Christ like character to be more like Him! We begin to put our faith, trust and hope in God and our personal relationship with Him ultimately creates value within us — we value who we are in God through Jesus Christ!
Don't let the world deceive you and take your life away from the One who created you? A Christ One never stops learning and growing in Christ-like character — it is the Christian lifestyle and is never-ending. When you wake up in the morning, on any given day, you are a Christian because your lifestyle throughout the day revolves around pleasing God through your service to Him, whatever that may be. It could be being a good wife and mother or it may be volunteering your services to those in need.
On the flip side of the coin, if you only read the bible once a week, and if you only worship Christ when you go to church and if you only pray when you go to church then your Christianity is a religion. Anytime we do something to prove our worth to others, Christianity becomes a laughing stock and a religion. But when we bring the teachings of Jesus Christ alive in our every day life it becomes our lifestyle and way of living.
"But seek first his kingdom and his righteousness, and all these things shall be given to you as well." Matthew 6:33 Sincere Christians have chosen to follow Christ's principles for their marriage and so can you by giving up your perception of what you think Christianity is and should be. We are taught to first seek his kingdom and then God will provide us with everything we need.
Christianity is not a religion but standard for Godly kingdom living that has been lovingly shown to us by our Savior Jesus Christ. Understand that God values each and everyone of us the same, from all walks of life, God does not love the one who is not a slave to sin any more than the sinner. Your value and self worth no matter what your past is like or what you have done is found in God through Jesus Christ, and not the world! For we are God's workmanship, created in Christ Jesus to do good works, which God prepared in advance for us to do. Ephesians 2:10
"The time has come," he said. "The kingdom of God is near. Repent and believe the good news!" Mark 1:15
Some wives have told me (it is never the other way around) that their husbands will not go to church with them because they "see" the hypocrisy that goes on. If church is just a religious event, how is this helping a person to have a personal relationship with Jesus Christ? If we just go through the religious motions and are not taught to develop our character to be like Christ then what is the application in going to church? When a wife goes to church and the husband will not, it can create division within the marriage because wives can often become self-righteous with their husbands, which make husbands feel demeaned by their wives. The solution is to find a church that you are both happy with, or start a home church/bible study group in your home.
A church building should be a place that worships Jesus Christ as the head and a place to find solace from suffering and receive God's truth for healing. But when we look at the Christian culture of today, we do not see very much healing going on. We can sure talk a good talk but when we study the end product and see how it has gone way out in left field according to Christ's standards, patterns, and principles for living, we see that the majority of Christians have only found a religion. Is it the churches they are going to? What else could it be?
Mathew 23:13 Woe to you, teachers of the law and Pharisees, you hypocrites! You shut the kingdom of heaven in men's faces. You yourselves do not enter, nor will you let those enter who are trying to.
A church building should be a place that actively promotes God's standards and principles for living through having a personal and forever growing relationship with God through Jesus Christ. But as long as people are only finding a religion, and many people are shunning churches because of that, we will continue to feel something is missing in our life that we can only get through proving ourselves to others. We do this through our careers, status, money, clothes, houses, cars and praise and recognition from people. This is being a slave to your own selfish ways and pride, both of which are just as much sins as adultery in God's eyes.
But if we separate ourselves from these things that the world is so concerned with (2 Corinthians 6:17) and go pray in private and repent (Matthew 3:2), asking God to forgive us our sins, and if we are sincere in searching and believe that God can and will help us in our weakness we will find our self-worth through God's magnificent love for us. If we don't know who to ask when we are in need of help and if we are praying to the wind, how can God help us in our sufferings? God helps us when we are tempted and through our temptations, trials and sufferings, our character and spiritual resolve grow in Jesus Christ and we find the love and contentment we have so badly needed.
I pray that out of his glorious riches he may strengthen you with power through his Spirit in your inner being, so that Christ may dwell in your hearts through faith. And I pray that you, rooted and established in love, may have power, together with all the saints, to grasp how wide and long and high and deep is the love of Christ, and to know this love that surpasses all knowledge — that you may be filled to the measure of all the fullness of God. Ephesians 3:16-19