And have put on the new man, which is renewed in knowledge after the image of him that created him. Colossians 3:10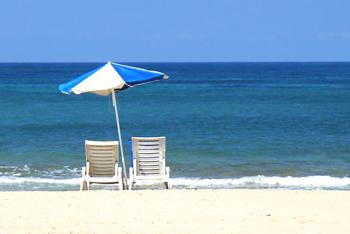 What is Marriage Healing? Marriage healing is about individual inner healing and repairing damage done to the marriage, through the workings of Jesus Christ. We desperately need to understand how all of this works and have faith in God's love for us. We have to believe that what God says for us is true!
If how we heal ourselves and marriage is not done through the workings of Jesus Christ then it is not REAL marriage healing. God is our healer!! The spiritual aspect of our lives cannot be healed through another person, even if they have 12 certificates hanging on the wall.
For the LORD giveth wisdom: out of his mouth cometh knowledge and understanding. Proverbs 2:6
God Heals People – God Heals Marriage!
If anyone reading this right now does not believe that God heals our spirit and helps us to heal damage done to our marriage, then please stop reading right now because this article will be a waste of time for you.
But whosoever drinketh of the water that I shall give him shall never thirst; but the water that I shall give him shall be in him a well of water springing up into everlasting life. John 4:14
There is way too much humanism in this world. We can do ALL things through Christ!
I can do all things through Christ which strengtheneth me. Philippians 4:13
Why so Much Divorce? Why Not Marriage Healing?
Have you ever wondered, "why all the divorce"? There is so much divorce because couples REALLY ARE NOT PREPARED to get married. They walk into marriage thinking how "in love" they are which makes them not really "see" the person they are marrying—they basically are overconfident and proud. I would venture to say that 90% of couples get married believing they can change their spouse. How presumptuous!!
It is not your job to change your spouse; it's Gods Job!!
Marriage healing is first about truly seeking Jesus Christ for your life (through repentance) and developing a relationship with Him; Sincerity and faith and trust goes a long way to develop that relationship. Without these your life will remain lifeless and lifeless lives seek out worldly desires for happiness. Folks without Christ think happiness is found through others…a lot more could be said here but that is another article. In a nutshell: Folks who have accepted and follow Christ do not use others for happiness—they have developed a personal, growing relationship with Jesus Christ and they have found happiness!
Inner (individual) Healing Is Not About Formalities
Inner healing is not about getting baptized or going to church, or helping the needy, or tithing, etc. Not that these things are not good things but that it does not heal the soul, nor get you into the kingdom of heaven. We have to get off the pedestal and stop focusing our lives on the sins/faults/bad habits of our spouse and start recognizing that we are not any better than our spouse.
The number one reason why many couples cannot heal their marriage is because they need personal healing themselves, first. It is not about what your spouse can do to change for you, but what can you do to change for your spouse.
Self righteous pride will not get you anywhere in your marriage, except divorce. DIVORCE = HARDENED HEART = Self righteousness = LOOK AT ME LOOK AT ME, I'M BETTER THAN MY SPOUSE attitude…and this is what creates divorce.
Only after YOU have started the inner healing process through Christ will you understand what I'm talking about. You have a change of heart because once a person heals their own spirit (attitude) through Jesus Christ they have a new perspective about what it means to be a Christ follower. They realize what it REALLY means to FOLLOW CHRIST!
And be renewed in the spirit of your mind. Ephesians 4:23
Most people ARE NOT following Jesus Christ they just think they are through formalities and appearances! How empty is that?
It is not a new concept to follow Jesus Christ, it is an old concept; one that many Christians have lost touch with because they are so used to worshipping something other than Jesus Christ.
They worship the elders of the church; they worship their best friend's advice; they worship feel good ministry leaders; they worship psychotherapists and trust psychologists with their very lives instead of the simple words of God; and they worship their own desires. No marriage can be healed if we are leading our lives in a direction that separates us from God!
If we are not worshipping Jesus Christ and His principles for our lives in our everyday lives then we are not Christ followers, period!
Are You Really a Christ-one or a Worldy-one?
Do not conform any longer to the pattern of this world, but be transformed by the renewing of your mind. Then you will be able to test and approve what God's will is–his good, pleasing and perfect will. Romans 12:2
Take a close look at your lifestyle, are you follow Christ or your own desires? How can we truly tell others that we are Christians—Christ-ones if we do not trust in Christ or put our faith with Christ? This is what we must seek out first for ourselves before we can heal our marriage.
If we are not trusting in Jesus Christ with our marriage then we have a lot of inner healing to do. It means that BEFORE we can even begin to work on marriage reparation we need to first look at our self and figure out why we are not basing our entire life on Jesus Christ.
God created and established the boundaries, standards, and philosophy for marriage, so why are we going to someone or something else for marriage healing?
If we do not do it the way God has already outlined within His Word we will have a VERY difficult time healing ourselves and our marriage!!
But without faith it is impossible to please him: for he that cometh to God must believe that he is, and that he is a rewarder of them that diligently seek him. Hebrews 11:6
Resource
FREE EBOOKS http://www.heavenministries.com/Ebooks.htm