How can we properly use ideas, principles, and techniques from the secular treatment in Christian recovery programs?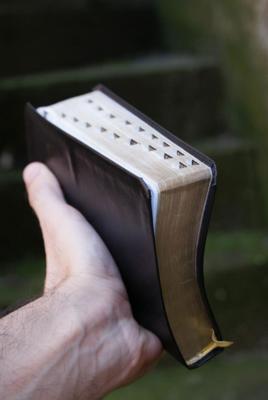 A. Stay true to the scriptures – Anything we use in rescue ministry — whether in the area of fund-raising, business practices, or rehabilitation — must be subjected to the light of the Word of God. Therefore, we must throw out any principles or philosophies that contradict God's Word! Christian counselors must reject any philosophy or approach that lifts from a sinner his sense of responsibility for his own actions and his need for repentance and brokenness at the Cross of Christ. The Bible is perfectly clear on the fact that real, lasting change can only occur when an individual can experience true repentance — which implies a sense of personal accountability for his actions and their consequences.

B. Be discerning – A creationist scientist will reach a set of conclusions on a certain geological formation that is very different from those of his evolutionist counterpart. In a similar fashion, while dealing with factual data, conclusions reached by non-Christian researchers or counselors often reflect a godless "world-view." Despite this dilemma, we must not reject the whole body of factual knowledge about addiction and successful treatment approaches that is accessible and useful to us as Christian counselors.
C. Use what you can and discard the rest – Certainly, some of the ideas that are coming out of the secular treatment world do contradict the scriptures (especially on the topics of morality and spirituality). Yet, many of the successful methods they use to establish addicts in a life of sobriety have their origins in the Word of God! In a very real sense, they have re-discovered some deep spiritual principles that have been almost lost to the modern Western Church.
Some of these are: the power of accountable relationships, the healing nature of deep and intimate sharing between believers, the indisputable connection between rigorous honesty and true spirituality, and the principle of comforting others through sharing how the Lord brought us through similar situations (2 Corinthians. 1:3-7). While secular and atheistic people may see these principles in a totally different light, we ought to be able to discern, with the Holy Spirit's help, what aspects of this field of knowledge we can integrate into our mission programs without compromising on revealed truth.
Originally published in Rescue Magazine