As a man thinks…
Recently, a young girl, struggling with eating disorders, posted a sentiment on Facebook, entitled, "Welcome to my head." Here were some of the things comprising it: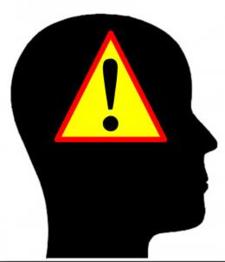 Worthless
Ugly
Fat
Weak
Stupid
Failure
Never good enough
It's sad and frustrating to see this yet again and still. It can be so naturally built into us, can't it?

And it seems almost impossible to override those negative and destructive words.
But God DOES have a real antidote to them- HIS Word! Will we, however apply it?
Concerning the "ugly" statement?
O my dove…let me see your form…for your form is lovely.

Song of Solomon 2:14
Concerning the "weak" statement?
I can do all things through Christ who strengthens me.

Philippians 4:13
Concerning the "stupid" statement?
For who hath known the mind of the Lord, that he may instruct him? But we have the mind of Christ.

1 Corinthians 2:16
Concerning the "failure" statement?
…being confident of this very thing, that He who has begun a good work in you will complete it until the day of Jesus Christ.

Philippians 1:6
Concerning the "Never good enough" statement?
The LORD hath appeared of old unto me, saying, Yea, I have loved thee with an everlasting love: therefore with lovingkindness have I drawn thee.

Jeremiah 31:3
It is about a change in our thinking. Proverbs nails it on the head:
For as he thinketh in his heart, so is he…

Proverbs 23:7
How are we thinking? And is it creating a self-fulfilling prophecy? Is it the one we want?
Let's challenge our thoughts; not all are Godly. But we can apply God's Words to ourselves. Let's start now!