Let's imagine that recovery grew on a vine, and like grapes in a valley, it would need proper soil cultivation, sunlight, water, fertilization, and pruning to bear fruit.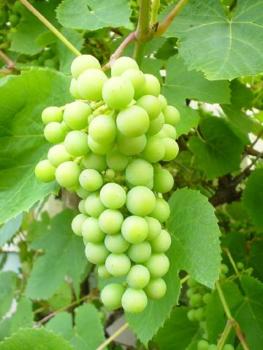 Wouldn't it be nice if your recovery would bear enough fruit to eliminate fruit-bearing guides, books, classes and counselors? That being asked and answered, what would your mandatory concerns be to make that a reality in your struggles to grow recovery-bearing fruit?
Your concerns should be the following:
Make sure your potential fruit-bearing recovery plan is connected to the vines clearly with unobstructed prayer.
That you cultivate and prune your life by working a Twelve-Step Program.
That you keep the channels of communication open with the Creator of the fruit-bearing valley.
Now ask yourself a couple of more questions
"Have you been making fruit-bearing more complicated and difficult than it should be?"
and
"Are you discouraged over the lack of fruitfulness in your recovery effort?"
Well, I've got great news. Grapes are in season! Because of your new connections this year's harvest has potential to corner the market in spite of your "old tendencies" to make things more complicated.
To help keep you from repeating the mistakes from the past, here is your final checklist:
Is your fruit connected to the stems?
Are your stems connected to the branches?
Are your branches connected to the vines?
Have you followed the guidelines of the Creator?
Simply put, fruit is produced on a branch that is attached to a vine, and Jesus told his disciples, "I am the vine; you are the branches."(John 15:5). You and your actions are the stems and your recovery is the fruit.