But the men who had gone up with him said, "We are not able to go up against the people, for they are too strong for us." So they gave out to the sons of Israel a bad report of the land which they had spied out, saying, "The land through which we have gone, in spying it out, is a land that devours its inhabitants; and all the people whom we saw in it are men of great size. "There also we saw the Nephilim (the sons of Anak are part of the Nephilim); and we became like grasshoppers in our own sight, and so we were in their sight." Numbers 13:31-33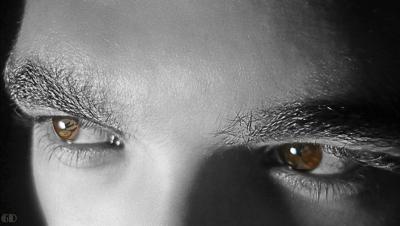 Here was the land of milk and honey right before them yet the few men who went with Caleb were intimidated by it. They looked for excuses: "The inhabitants are stronger than us." "We are too weak." "The land eats people up!" "They are giants, we are insects!"
How many of us have seen recovery as a land promise, of milk and honey yet been so intimidated that we would not venture into it. "My addiction (dysfunction or illness) is too strong." "I am too weak." "Recovery will destroy who I am!" "I am too insignificant to even think about recovery!"
We see people around us who are not drinking/drugging, over eating, gambling, indulging in sex and porn and they are HAPPY! Others have overcome mental and physical illness. They are living fulfilled and renewed lives. We want it yet … something makes us afraid–we see giants before us. Great obstacles between us and recovery.

Few people like change. Even fewer people want to face a challenge. No one wants to fight giants! But are these things really giants? Or is it just our perspective? Or is Satan spinning lies to prevent us from entering into a new and better life?
Fear tends to spread like wildfire in parched land. When our souls are parched fear runs rampant. But fear is an emotion and often it is not based on reality. Look out from under the dark veil of fear toward the Light.
What are your giants? Are they real or are they imagined? How big do they look in the presence of Jesus? How powerful are they when compared to Jesus?
As Christians, we never have to walk alone. We never have to fight our battles alone. We never have to fight giants (real or imagined) alone. We never have to overcome ANYTHING on our own.
Jesus said:
"I am the door; if anyone enters through Me, he will be saved, and will go in and out and find pasture. The thief comes only to steal and kill and destroy; I came that they may have life, and have it abundantly."John 10:9-10
Paul wrote:
Who will separate us from the love of Christ? Will tribulation, or distress, or persecution, or famine, or nakedness, or peril, or sword?… For I am convinced that neither death, nor life, nor angels, nor principalities, nor things present, nor things to come, nor powers, nor height, nor depth, nor any other created thing, will be able to separate us from the love of God, which is in Christ Jesus our Lord. Romans 8:35-36,38-39
Jesus promised:
"Lo, I am with you always, even unto the end of the world. Amen. Matthew 28:20″