I recently found out June is candy month. Huh? I know. It started me thinking. Typically, the "candy holidays" are geared more toward autumn and winter: Christmas, Valentine's Day and, of course, Halloween. So, no one really thinks candy when they think the summer season, right?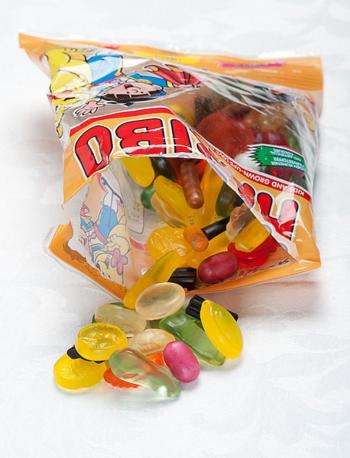 I remember my college days when, of the many wacky disordered eating patterns and crash diets, I went on a "candy diet." Nothing but candy, day in, day out, for a period of time. I'm surprised every tooth in my head did not rot and fall out. Grace of God.
And then I hit a point in my life/recovery in which sugar was taboo. Keep that demonic white stuff away from me! To say I was paranoid was an understatement! I felt it would "do me in" if I had the tiniest trace of it.
Years later, I'm more at peace with the candy situation. It's not been an easy road, but scripture has helped me tremendously. It's the cliché moderation stuff. You know…

All things are lawful for me, but all things are not expedient: all things are lawful for me, but all things edify not.

1 Corinthians 10:23

All things are lawful unto me, but all things are not expedient: all things are lawful for me, but I will not be brought under the power of any. 1 Corinthians 6:12
I know candy is not "health food." Vitamins and minerals aren't found in the stuff. But I also know that one gram of sugar is not going to kill me either. And I know God wants to bless me; He wants me to be healthy.
"…I am come that they might have life, and that they might have it more abundantly."


John 10:10
That does not require perfection. So, even if/when I believe I've "blown it," there is no condemnation:
There is therefore now no condemnation to them which are in Christ Jesus, who walk not after the flesh, but after the Spirit."


Romans 8:1
There is grace, no matter what. I think of that now whenever I see candy.
For sin shall not have dominion over you: for ye are not under the law, but under grace.


Romans 6:14
So, happy June, happy candy month!