It can be hard having a loved one who is an alcoholic. Those
who do often struggle with these issues:
Worrying about how much someone drinks
Having money problems because of someone else's drinking
Telling lies to cover up for someone else's drinking
Feeling that the drinker loved you, he or she would stop drinking to please you
Blaming the drinker's behavior on his or her companions
Having plans frequently upset or canceled or meals delayed because of the drinker
Making threats, such as, "If you don't stop drinking, I'll leave you."
Secretly try to smell the drinker's breath
Fear of confronting someone for fear it will set off a drinking bout
Being hurt or embarrassed by a drinker's behavior
Spoiled holidays and gatherings because of a loved one's drinking
Fear of abuse by the drinker
Searching for loved one's hidden alcohol
Riding in a car with a drunken driver at the wheel
Refusing social invitations out of fear or anxiety because of the alcoholic
Feelings of failure when you think of the lengths you have gone to control the drinker
Thinking that if the drinker stopped drinking, your other problems would be solved
Threatening to hurt yourself to scare the drinker
Feeling angry, confused or depressed most of the time
Feeling there is no one who understands your problems
You are NOT alone! Help is available.
You will find help on our Web site here:
Intervention Suggestions
Christ Centered Intervention
Frequently Asked Questions
Where to Start Recovery
We strongly suggest that you print out these helpful
pamphlets and give copies to your loved one:
Day One: My First 24 Hours in Recovery
The Next 24 Hours and the Rest of My Life
Get these Helpful Books: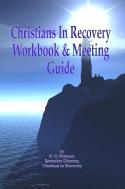 The Christians in Recovery Workbook & Meeting Guide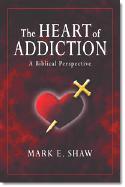 Heart of Addiction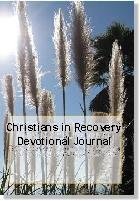 Christians in Recovery Devotional Journal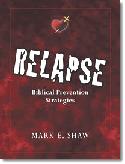 Relapse: Biblical Prevention Strategies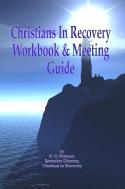 Christians in Recovery Workbook & Meeting Guide
Software for Recovery
http://Self-helpSoftware.com
To find help and meetings locally:
International Directory of Christian Recovery Ministries, Groups & Organizations
Looking for a Treatment Center near you?
Here is a great locator: http://dasis3.samhsa.gov/
Alcoholics Victorious (Excellent Christian Organization)
Al-Anon/Alateen Family Group Headquarters, Inc.
AFG
1600 Corporate Parkway
Virginia Beach, VA 23454-5657
1-800-356-9996
http://www.al-anon.org/
AL-Anon will teach you how to handle an alcoholic and you will
also learn how to cope with this behavior.
They offer a self-help recovery program for families and friends of alcoholics whether or not the alcoholic seks help or even recognizes the existence of a drinking problem. Phone them for information and the location of the nearest meeting. Then get to those meetings!!
The following organizations can help you to find a qualified Christian counselor:
American Association of Pastoral Counselors (AAPC)
9504-A Lee Highway
Fairfax, VA 22031-2303
703-385-6967
http://www.aapc.org
A list of over 3,200 individual members of AAPC is available from the Association Office. The Association office will be happy to refer you to
a certified pastoral counselor near you.
Professional Assoc. of Canadian Christian Counselors
112-1671 Plessis Road
Winnipeg, MB R3W 1M1
Canada
http://paccc.ca/
National Association of Nouthetic Counselors (NANC)
3600 W. 96th Street
Indianapolis, IN 46268-2905
Phone: (317) 337-9100
Fax: (317) 337-9199
E-Mail: info@nanc.org
http://nanc.org
International Association of Biblical Counselors (IABC)
11500 Sheridan Boulevard
Denver, CO 80020
Telephone: 303-469-IABC
Fax: 303-469-1787
http://iabc.net
National Christian Counselors Association (NCCA)
3650 17th Street
Sarasota, FL 34235
(941) 951-6177
American Association of Christian Counselors (AACC)
2421 W. Pratt #1398
Chicago, IL 60645
800-526-8673
Association of Christian Therapists (ACT)
14440 Cherry Lane Court #215
Laurel, MD 10707
301-470-ACTS
Christian Association for Psychological Studies (CAPS)
PO Box 310400
New Braunfels, TX 78131-0400
This is not an endorsement or recommendation of any organization or group. Listings are provided as a courtesy, not as an obligation. It is up to the reader to determine whether this organization suits his or her purposes, interests and beliefs.
Read everything you can get your hands on regarding recovery. Use RecoveryBooks.com for added recommendations.
Getting Them Sober Volume 1: A Guide for those who live with an alcoholic
God is for the Alcoholic
The 12 Steps A Spiritual Journey (workbook with guide for leading a group) (Workbook with guide for leading a group)
The Twelve Steps for Christians (accompanies above)

Power to Choose, 12 Steps to Wholeness (excellent workbook)
A Practical Guide to Victory in Christ
Order From:
Overcomers in Christ
P.O. Box 34460
Omaha, NE 68134
ph.402-573-0966
Celebrate Recovery Participant's Guides Set
Celebrate Recovery Curriculum
Victory Over the Darkness Book and Study Guide
Neil T. Anderson / Harvest House
Bondage Breaker
Neil T. Anderson / Harvest House
Bondage Breaker Study Guide
Neil T. Anderson / Harvest House
A Hunger for Healing Workbook
Then look under "Where to Start" at RecoveryBooks.com
We suggest any Christian who is in recovery or trying to recover from ANYTHING get copies of these Bibles:
Life Recovery Bible
Published by Tyndale House Publishers.This Bible is specially annotated for
recovering Christians and is a wonderful source of support and healing.
Serenity: A Companion for Twelve Step Recovery
(New King James Version- New Testament Psalms & Proverbs)
by Dr. Robert Hemfelt and Dr. Richard Fowler
Recovery Devotional Bible
(complete Bible-NIV version)
Includes 365 meditations and extensive notes
Zondorvan Publishers
If this information has been helpful to you, please consider making a small donation to Christians in Recovery so that our ministry may continue to assist others in need.
Christians in Recovery does not engage in providing individualized professional services or counseling and should not be used or regarded as a substitute for such services. See Terms and Conditions of Use
Please let us know if we can be of further assistance to you.
If you know of any other Online Christian Recovery Resources please contact us