It is so hard to share with someone seemingly endlessly with no fruit seeming to bear. I have been through this with various people — some regarding faith and others regarding recovery. They do not want to hear about God, the Bible or church. Or they are not interested in getting sober, getting out of that codependent/abusive relationship i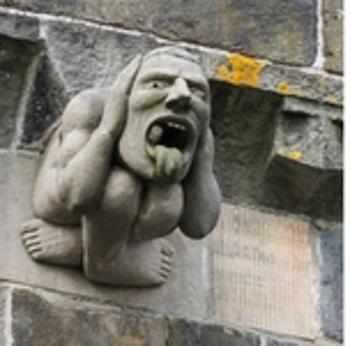 or changing their life in any way. I believe it is a problem with their eyes not seeing and their ears not hearing.
It is not a matter of my not saying the right thing. The issue may be that it is not the right time.
I am sowing seeds on dry hard ground. (see: Mark 4:3-9 and Mark 4:10-20)
In the depths of their soul they are not ready to receive. They may *say* they want to receive (get sober, overcome, get well, etc.) but the fact is they do not. Does that mean I should stop interacting with them? I do not believe so.
The Word is extremely powerful. It does not return empty.
"So shall My word be that goes forth out of My mouth: it shall not return to Me void [without producing any effect, useless], but it shall accomplish that which I please and purpose, and it shall prosper in the thing for which I sent it." Isaiah 55:11 AMP
Parts of what we say (if it is the Word of God) will stay with the person. They may not be aware of it at the present time but somewhere along the line — perhaps a week, month or even decades — the Word will return and bear fruit.
It is my job as a believer to continue sowing the seeds. Scripture instructs us to do so.
– And let us not be weary in well doing: for in due season we shall reap, if we faint not. Galatians 6:9
– Declare his glory among the heathen, his wonders among all people. Psalms 96:3
– All scripture [is] given by inspiration of God, and [is] profitable for doctrine, for reproof, for correction, for instruction in righteousness. 2 Timothy 3:16
But he also says in the parable of the sower what can happen. Yes, it is frustrating but I only get frustrated when *my* words are not heard. if I am focusing on God's Word and His Plan there is nothing for me to be frustrated about.