Spiritual abuse occurs when someone in a position of authority (parent, priest, friend, family member or an entire church) misuses their authority placing themselves over others to control, coerce or manipulate them for seemingly Godly purposes which are really their own. This abuse can be physical, emotional and/or sexual in nature. Guilt, fear and intimidation is used to subdue and manipulate.
You will find resources on the Christians in Recovery Web site as follows:
Where to Start Recovery
Recovery Frequently Asked Questions
To find help and meetings locally:
International Directory of Christian Recovery Ministries, Groups & Organizations
Read everything you can get your hands on regarding recovery. You can browse the books below at:
RecoveryBooks.com
We suggest these books for recovery from spiritual abuse:


Biblical Counseling
Biblical counselors have been trained to utilize the Bible in a counseling context by applying practical and hopeful biblical principles to real life situations and problems. Christians who find they are struggling with various problems need an understanding of the awesome resources available in biblical solutions that offer real hope and practical help.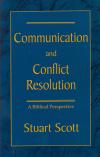 Communication and Conflict Resolution
Within these pages you will find biblical ways to resolve conflict and communicate effectively.
Healing Spiritual Abuse : How to Break Free from Bad Church Experiences
By: Ken Blue
The Subtle Power of Spiritual Abuse
By: David Johnson, Jeff VanVonderen
Toxic Churches: Restoration from Spiritual Abuse
By: Marc Dupont
Healing Spiritual Abuse & Religious Addiction
By: Dennis Linn
Toxic Faith: Experiencing Healing Over Painful Spiritual Abuse
by Stephen Arterburn, Jack Felton
Tired of Trying to Measure Up: Getting Free from the Demands, Expectations, and Intimidation of Well-Meaning Christians
by Jeffrey Vanvonderen
The Search for Significance: Getting a Glimpse of Your True Worth Through God's Eyes
by: Robert S. McGee
The following Bibles are written specifically for people who are in recovery from addictions, abuse and dysfunctional living:


Life Recovery Bible
Published by Tyndale House Publishers.This Bible is specially annotated for
recovering Christians and is a wonderful source of support and healing.

Serenity: A Companion for Twelve-Step Recovery
New King James Version- New Testament Psalms & Proverbs),
by Dr. Robert Hemfelt and Dr. Richard Fowler,

Recovery Devotional Bible
(complete Bible-NIV version)
Includes 365 meditations and extensive notes

My Spiritual Journey – A Devotional Journal
This book paves the way to reconciliation, forgiveness, and wholeness by integrating the most important recovery tools into one interactive, self-help journal.

New Freedom Bible (Software)
To find help locally:
Directory of Christian Recovery Ministries & Organizations
http://christians-in-recovery.org/MinistryDatabase
Organizations that can help you find a Christian Counselor:
American Association of Pastoral Counselors (AAPC)
9504-A Lee Highway
Fairfax, VA 22031-2303
703-385-6967
http://www.aapc.org
A list of over 3,200 individual members of AAPC is available from the Association Office. The Association office will be happy to refer you to a certified pastoral counselor near you.
National Association of Nouthetic Counselors (NANC)
3600 W. 96th Street
Indianapolis, IN 46268-2905
Phone: (317) 337-9100
Fax: (317) 337-9199
E-Mail: info@nanc.org
http://nanc.org
Professional Assoc. of Canadian Christian Counselors
112-1671 Plessis Road
Winnipeg, MB R3W 1M1
Canada
http://paccc.ca/
International Association of Biblical Counselors (IABC)
11500 Sheridan Boulevard
Denver, CO 80020
Telephone: 303-469-IABC
Fax: 303-469-1787
http://iabc.net
National Christian Counselors Association (NCCA)
3650 17th Street
Sarasota, FL 34235
(941) 951-6177
American Association of Christian Counselors (AACC)
2421 W. Pratt #1398
Chicago, IL 60645
800-526-8673
Association of Christian Therapists (ACT)
14440 Cherry Lane Court #215
Laurel, MD 10707
301-470-ACTS
Christian Association for Psycholgical Studies (CAPS)
PO Box 310400
New Braunfels, TX 78131-0400
This is not an endorsement or recommendation of any organization or group. Listings are provided as a courtesy, not as an obligation. It is up to the reader to determine whether these organizations suits his or her purposes, interests and beliefs.
If this information has been helpful to you, please consider making a small donation to Christians in Recovery® so that our ministry may continue to assist others in need.
Christians in Recovery® does not engage in providing individualized professional services or counseling and should not be used or regarded as a substitute for such services. See Terms and Conditions of Use
If you know of any other Online Christian Recovery Resources please Contact Us
Please let us know if we can be of further assistance to you.