Focusing on God's love can help you to allow Him a greater role in your eating disorder recovery. His love is there at all times, so it is something you can always count on, and you never have to fear losing it.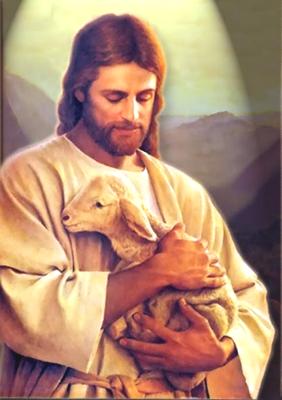 As you consider God's love for you, remember to separate your feelings from what is really true. In other words, you don't have to FEEL loved in order to BE loved. Know that God loves you even if you don't feel loved or lovable, even if you feel far away from Him at times, and even when the eating disorder behaviors get the better of you.
God's love is always there regardless if you even believe it sometimes. And you need not worry that your struggles could lessen His love for you. Paul, a man who must have really needed to cling to God's love during the devastating moments of his life, illustrates the vastness of divine love for us in Romans 8:38-39, For I am convinced that neither death nor life, neither angels nor demons, neither the present nor the future, nor any powers, neither height nor depth, nor anything else in all creation, will be able to separate us from the love of God that is in Christ Jesus our Lord. If none of the things mentioned here can separate you from the love of God, then certainly your eating disorder cannot separate you from His love, either. It's yours, and no one can take it away.
In his letter to the Ephesians, Paul penned a prayer for them in 3:17-19 that spoke of his concern that they grasped God's love for them. …And I pray that you, being rooted and established in love, may have power, together with all the saints, to grasp how wide and long and high and deep is the love of Christ, and to know this love that surpasses knowledge – that you may be filled to the measure of the fullness of God. You can pray this Scripture or even ask others to pray for you. Consider what a difference it would make in your recovery, and in your life, if you had a better grasp of the magnitude of God's love for you. If your mind focused on that love, and if you let that love fill your heart, how do you think you might change your view of yourself and your recovery?
In the weary moments of your eating disorder recovery, focus on God's love for you. When you feel unloved or unlovable, remind yourself that's a lie and let the truth of God's love penetrate your heart. Remember that His love for you never lessens and never ceases. Open your heart to it, receive it and let it direct your thoughts and behaviors. You might be surprised at the difference focusing on God's love in your recovery can make.