I was right on the cliff-edge, ready to fall, when God grabbed and held me. Psalm 118:13, The Message.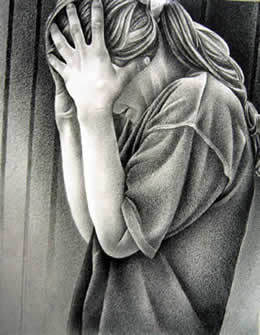 Rage-filled and loathing self, I was in a battle and determined to destroy myself. Not the self. My entire being. I did not know Christ within me, the Hope of glory! In my own eyes, I was evil. Unable to control my temper, ashamed, and drowning in a sea of self-created guilt and pity, I wanted out. I stepped to the precipice and looked deep into the darkness with longing to never again see the light of day. But when I jumped off the edge into the night, I found my cry answered by the Voice of Love and Grace, and my fall was broken by the gentle hands of Jesus catching me in His arms; He has held me close to His heart ever since, promising to never let me go! Praise be to Him forever! Alleluia! Amen!

God's my strength, he's also my song, and now he's my salvation. Hear the shouts, hear the triumph songs in the camp of the saved? "The hand of God has turned the tide! The hand of God is raised in victory! The hand of God has turned the tide!" I didn't die. I lived! And now I'm telling the world what God did. Psalm 118:14-17, The Message
I did not know how to change my ways. But praise be to Jesus, He is my Strength and my Salvation, and He is my Sufficiency. He whispered his perfect Love, His unconditional acceptance into my ear, into my heart, and I slowly let my guard down to receive all that He has for me. Still He keeps pouring out His mercy, His Love, His grace into my heart, and still He keeps opening my heart to understanding. I am slow to learn, but Jesus is patient. Grace is patient. Jesus is kind and gentle. Grace is patient and gentle. Soft is the landing the Lord has given to me, and I am so thankful!
For my life was filled with darkness and doom; angst and worry filled my hours. Dread was my constant companion, and despair tightly held my other hand. Never was I without these shadows, never did the mass of knots in my stomach untangle or loosen their grip at the strain of my self-effort. My knuckles were raw and bloodied from the fight; but it took one word from the Master to set me free.
I do not need to understand. I need only to receive! And freely I receive, and freely I give! For I am free, set free by Love and Grace! And I am not ashamed to tell you, I am in love with the Lord of my Salvation, my Sweet Jesus, Precious Lamb of God! I am His and He is mine! And I will sing of His Love forever! Great is the mercy of the Lord! His Love endures forever! His Love never quits! Alleluia! Amen!
God tested me, he pushed me hard, but he didn't hand me over to Death. 19 Swing wide the city gates – the righteous gates! I'll walk right through and thank God! 20 This Temple Gate belongs to God, so the victors can enter and praise. 21 Thank you for responding to me; you've truly become my salvation! 22 The stone the masons discarded as flawed is now the capstone! 23 This is God's work. We rub our eyes – we can hardly believe it! 24 This is the very day God acted – let's celebrate and be festive! Psalm 118:18-24, The Message]
There was a day I was on fire for the Lord, and that fire was quenched! I burned and was so excited and in love. Then I slowly let the cares of this world into my mind, and I stopped hearing the Voice of the Spirit saying, "Rest in Me; let Me lead you, for you are precious in My sight!" Instead, I listened to the voice of the world telling me that I needed to perform a little better, no a little more yet, still a little better than that, Brenda. And gradually the shadows of shame crept in, as I allowed the wheels of worry and works to outspeak the Whisper of Wisdom and Rest in God's Grace, and I began to toil harder and harder and harder until I could toil no more. Under the heavy burden, I collapsed.
Yet, the roar of the working grind spun endlessly round in my head, drowning out memories of my First Love. Within me, my emotions churned up dark rage, revenge, shame, spitefulness, hatred, hostility, bitterness, blame, worry, and writhing anxiety. All of it I directed at the Lord, for where was He? Why had He abandoned me? Where were His promises? Where was His faithfulness?
Gone! In my mind, they had vanished, and He had vanished with them, and I turned away, determined never to go back, never to be hurt again. And I raged on, marching toward the precipice. Blinded by self and selfishly marching on, I tuned out all that attempted to touch my heart. Hardened I was, and hardened I was determined to remain. Rage onward, self-filled heart! Straight toward my final destruction!
And so I marched on and on. And as I marched, I stepped on and over many others, until I ran smack into the City Gates! And I was once again defeated by Love and Grace, and I joyfully thank Him! And I stand amazed at what He has done in those around me on whose lives I stomped, for His grace they freely share! And I stand amazed at Him, for He opened wide His arms to me, as if I had never shamed, never blamed! And so I walked right through the Gates of Grace and Love and into His Kingdom of Glorious Light! Truly, THIS is the day which the Lord has made! I will rejoice and be glad in it! For I was lost and now I am found by His Amazing Grace!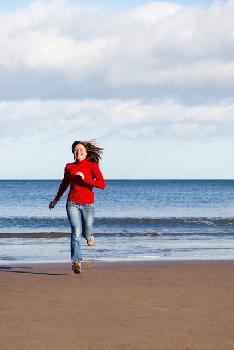 Salvation now, God. Salvation now! Oh yes, God – a free and full life! Blessed are you who enter in God's name – from God's house we bless you! God is God, he has bathed us in light. Festoon the shrine with garlands, hang colored banners above the altar! You're my God, and I thank you. O my God, I lift high your praise. Thank God – he's so good. His love never quits! Psalm 118:25-29, The Message
I stand free and fully alive in Jesus, and Jesus inhabits me! Praise be to His holy name, for He has truly bathed my life in His glorious Light! I praise the Lord for His salvation, and I invite you to join me in lifting Him high in praise. If you have not surrendered your pain into the hands of His tender Love and Grace, won't you do so now? Truly, This is the very day God acted – let's celebrate and be festive! Alleluia! Amen
~ by BAPearl