This is a two part article. See: Part Two
When someone mentions the term, "spiritual abuse" today, sexual molestation of a child often comes to mind. We have too many accounts of priests, pastors and Sunday school teachers preying on the children in their care. And yes, sadly, that is spiritual abuse.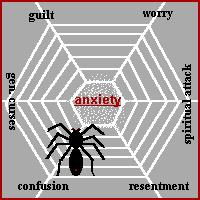 But this kind of abuse can also take on a more subtle form as well. Its definition hinges on the manipulation of power enforced by a spiritual authority figure, with the abused party feeling helpless and coerced.
Children, of course, spring to mind as the most vulnerable. But the net spreads wider.
And a heartbreaking reality emerges: loving God does not exclude us from being hurt, even in the seemingly Godly setting of church. We are all susceptible when it comes to spiritual abuse.
"…Many spiritual abuse victims find themselves struggling to make decisions, and may even have a hard time disciplining themselves to do basic everyday functions such as getting out of bed and brushing their teeth. For so long, we allowed the group/leader to think for us, formulate our opinions for us, and make decisions for us. No wonder so many of us struggle for many years learning how to find ourselves again after leaving a spiritually abusive situation…"
"Spiritual Identity Crisis?" www.churchabuse.com
Used with permission.