"Rétablissement" is the French word describing recovery from illness or injury. Similarly, the phrase, "être en cure de désintoxication" has as its English translation, "to be in recovery from drugs, alcohol, et cetera."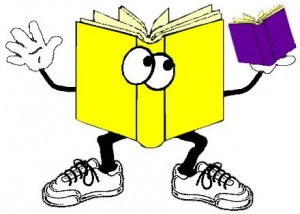 I recently stumbled across some old vocabulary flashcards from my two years of high school French class. Some things have stuck with me years later, like reciting the alphabet and singing the Christmas carol, "Silent Night," à la française.
Yet, as I was flipping through the flashcards, I was re-reminded of just how much I had forgotten.
Seldom used words…
Factory is "l'usine."
Waste basket is "la corbeille."
On and on… you get the idea.
These flashcards started me thinking. In life, learning another language and learning our faith and recovery are somewhat similar in their principles.
First, we need to acknowledge there is a language difference.
On the first day of class, our teacher, Madame Thomas, started speaking only in French. This spooked us.
For, there is, indeed, a helplessness when you don't speak the language. You feel stupid. And you feel an urgency to get any kind of better handle on the situation.
But Madame Thomas wanted us to, from the start, realize this was not the comfortable English-speaking situation we were used to. Our limited American experience was not the only way to live and be. We needed to face that and adapt.
"Toto, we're not in Kansas anymore," so to speak.
Concerning matters of faith, the dynamic translates to just how little we know and see.
For now we see through a glass, darkly; but then face to face: now I know in part… 1 Corinthians 13:12
Our spiritual experience, known as our human lives, involves definitions of our Creator and our relationship with that Creator. Life challenges us with lessons on how to navigate that relationship within the constraints of obstacles, pain, death, loss and, for a certain segment of us, addictions.
Whether it's the connected relationship, a healthy recovery process or learning a new language, we need to recognize we are out of our element.
And we need to get with the program.
Then we need to commit to learning that language.
With all of us assembled in Madame Thomas' class, it was understood we would focus on the French language.
Not Spanish. Not Russian. Not German.
French.
By our voluntary choice of this elective class, none of us could be surprised if that was, indeed, la langue du jour every blooming day we stepped into the room. We agreed to the romance language, with its conjugation of verbs and hopefully, some kind of mastery of basic conversation skills.
Yet, it was astounding how often we wanted Madame Thomas to speak English over French, simply because it was easier for us to understand. The path of least resistance, I suppose. Our so-called commitment to learn a foreign language didn't seem to be visible. We wanted to learn it, but not if it was strange to us.
And isn't that also the case concerning matters of our faith and/or our recovery? We want improvement and health, but we want our old ways too. Scripture confronts us on this agreement/commitment matter:
Can two walk together, except they be agreed? Amos 3:3
We have to choose. If we want our cake and the luxury of eating it too, we are double minded.
A double minded man is unstable in all his ways. James 1:8
With that perspective, we won't get much of anything, goals and fulfillment included.
The discomfort which comes from learning an unfamiliar language taught me, concerning lifestyle and life quality issues, you cannot have it both ways.
Let thine eyes look right on, and let thine eyelids look straight before thee.
Ponder the path of thy feet, and let all thy ways be established. Proverbs 4:25-26
If ye be willing and obedient, ye shall eat the good of the land. But if ye refuse and rebel, ye shall be devoured with the sword: for the mouth of the LORD hath spoken it. Isaiah 1:19- 20
We need to dismantle our familiar habits. We need to admit we don't know everything, as clever as we believe ourselves to be.
Likewise, we don't know everything about what is truly best for us. That's how many of us have landed in the dysfunction, addiction and current assorted messes we find ourselves in. Our hearts and minds weren't fully focused on a particular thing in the first place, be in language, health or recovery.
And, as some of my classmates decided, we'd "check out," losing any enthusiasm we had, in favor of believing any discouraging and harmful lie.
We believe it won't work.
We can't do it.
It's just not worth the time and trouble.
But the clichés of never giving in, pushing past the pain and following through are true. There is a pleasure in the hard-fought payoff.
With learning French, it was successfully carrying on a conversation, understanding and speaking it correctly. And, of course, passing the class.
With health and recovery matters, it's about trusting the process. We need to surrender our "business as usual" attitude and embrace the strange foreign work of sobriety and making healthy choices. By getting a 30-day chip, examining the drives compelling us to seek our addictions and enjoying the positive health benefits of stopping our destructions, we associate our payoff with "doing the work." That work begins when we learn and use the word, "help."
While we're on the subject of words, we need to adopt the next principle, as it applies to both learning other languages and dealing with our life issues.
We need to practice the language.
In my high school French class, it wasn't enough to read about the language in textbooks; we had to also speak it. That meant regular drill sessions from Madame Thomas, frequently beginning with, "Bonjour, ça va?"
("Hello, how are you?")
Now, if we responded with stuttering or, heaven forbid, English words, she immediately retorted with, "En française, s'il vous plaît."
(In French, please).
Again, there's a theme going on. In French language class, we were required to speak French.
Go figure.
This "no brainer" concept can also translate spiritually as we pursue both our faith and our recovery journeys. It's the rubber meets the road, action-oriented approach.
Do it. Speak it. Live it.
"The sower soweth the word." Mark 4:14
There is no getting around it: the language will be unfamiliar to us. Without the practice, making the unfamiliar less so, we will not be fluent in any foreign truth.
"For if anyone is a hearer of the word and not a doer, he is like a man who looks at his natural face in a mirror; for once he has looked at himself and gone away, he has immediately forgotten what kind of person he was. But one who looks intently at the perfect law, the law of liberty, and abides by it, not having become a forgetful hearer but an effectual doer, this man will be blessed in what he does." James 1:23-25
It is represented in not only another culture's languages, but also in learning our inherent human value and what constitutes healthy love and grace for us, as documented in scripture.
The LORD hath appeared of old unto me, saying, "Yea, I have loved thee with an everlasting love: therefore with lovingkindness have I drawn thee. Jeremiah 31:3
To the praise of the glory of his grace, wherein he hath made us accepted in the beloved. Ephesians 1:6
"For I know the thoughts that I think toward you, says the Lord, thoughts of peace and not of evil, to give you a future and a hope." Jeremiah 29:11

And that reality extends to the next lesson…

We need to understand there is purpose regarding that foreign language, object or circumstance, even if/when it is unfamiliar to us.

To everything there is a season, and a time to every purpose under the heaven: Ecclesiastes 3:1

What is the purpose of language?
Answer: to teach and to communicate.

Similarly, what is the purpose of scripture and spiritual principles?
Answer: to teach and to communicate.

We may agree with that theory, but usually, in some way, we fight against it.

Again, we are back to Madame Thomas' class. None of us fluently spoke the French language. All of us, by virtue of our taking the class, said yes to a truth: we have something to learn.

For now we see through a glass, darkly; but then face to face: now I know in part… 1 Corinthians 13:12

So, shouldn't we be a-learning already?

And here's where things can get embarrassing.

Usually, some personal sense of entitlement pops up. It expects this learning to be easy, effortless and free from any frustration or obstacle. It demands we should be given every answer, explanation and solution because we want it.

Cater to us; indulge us. Pamper us. Speak English to us, France.

There is no "teach us" to be found for miles.

To acknowledge our need to learn involves humility. And humility is not nearly as much fun as entitlement. Let's be real- we want the fun.

In my French class, we were taught how, in other, non- English-speaking cultures, like France, the citizens of that country fully expect any foreign visitors to at least attempt to speak their language.

And here is where the unflattering caricature of the obnoxious American tourist emerges. A French national once spoke to our class, half- amused, half- irritated, as he shared stories of how easily a French person could immediately spot an American tourist.

"First of all, they are very loud. You usually hear them before you see them. And then, once you see them, they are often dressed very loud as well, wearing a lot of bright colors. Sometimes, they wear those Hawaiian shirts. We don't dress like that in France; we wear a lot of black. And then, they usually approach us to ask for help, speaking only English, expecting the conversation to be solely in English, not French. And that is offensive to us. They refuse to acknowledge they are in another culture apart from America."

He then went on to describe how, in this frustrated state, some French citizens are even apt to mess with the American tourist.

"We will give them the wrong directions or information. We won't tell them where the closest bathrooms are located. If they cannot be bothered to try to communicate correctly with us, why should we communicate correctly with them?"

There's some revelation to be found in these cultural experiences, as it involves our spiritual relationship with the Most High God. For, He, like the French citizen, has repeatedly come down to our level to relate to, help and teach us, the struggling American tourist.

"I have chosen you and have not cast you away." Isaiah 41:9

"I will instruct you and teach you in the way you should go: I will guide you with My eye." Psalm 32:8

We, however, need to properly reciprocate as that vulnerable tourist. We need to put an effort and a value into learning Who He is and who we are to Him, however incomplete those lessons may be. It is in this placed priority where the value rests; it's our decision to go beyond lip service to full-fledged action.

"The sower soweth the word." Mark 4:14

Words, indeed, eventually frame action. They lead somewhere.

Through faith we understand that the worlds were framed by the word of God, so that things which are seen were not made of things which do appear. Hebrews 11:3

Words translate into a number of other substantial things. If we use or embody any representation of a word, be it spiritually positive or destructive in nature, honestly, what are we expecting to be on the flipside of that vocabulary flashcard?

Be not deceived; God is not mocked: for whatsoever a man soweth, that shall he also reap. Galatians 6:7

What are we saying?

What are we meaning?

What are we wanting?

What are we expecting?

How is it translating?

What are we doing with those results we receive?

And are we truly wanting those translations?

Oui or Non?