We know there are a lot of broken, miserable, angry, sad, frustrated, married couples who are not living their marriage in the "ways of the Lord". Every day they trudge in their daily routine barely able to take another day. When we are going through such issues in our marriage, such as being married to an abusive alcoholic, or married to a unfaithful man or woman we only see as clear as our feelings will let us see. This is not enough to repair damage done to the marriage.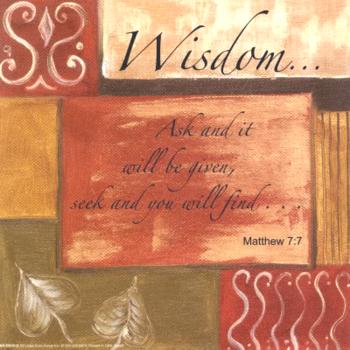 We have to go beyond our feelings and emotions and try to understand what is happening in our marriage so we can do something about it in the spiritual way and not through how we are feeling about it. It's difficult to do but it is what NEEDS to be done. If we continue in our own perspective by "how we are feeling" we truly do not grow spiritually and we stay within our own private little world of emotions.
This is where wisdom comes into the picture. As scripture says, we have to throw off everything that hinders us or lay aside every weight that is keeping us from seeing clearly so we can win the race; this includes how we are feeling, which may be ill will and resentment towards our spiritually sick spouse and other loved ones. Feelings are ok to have, we need to experience our feelings, but we also need to recognize when our feelings become stumbling blocks in our growth with God.
…let us lay aside every weight, and the sin which doth so easily beset us, and let us run with patience the race that is set before us.

Hebrews 12:1