Is your life a bridge of Grace to the world you encounter each day? The same grace that is saving, growing and changing you is also intended to draw those around you to Jesus. How so? His awesome grace works from the inside out in our lives; changing us from glory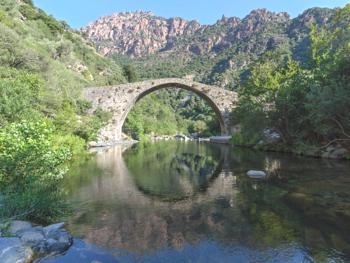 to glory and wooing all whose lives we touch. Here are some of the incredible ways that his grace works in and through our lives.
The Bible portrays God's Grace as the Manifold Grace of God. That simply means His Grace has many facets. It's like looking at a fine diamond with many sides or facets. As such, grace has innumerable expressions to and through those who have placed their faith in Christ. Another way of understanding this great Grace is seeing it as a bridge that God builds toward and out from those who believe the Gospel of Grace.
Each facet of His Grace expressed in our lives is another plank of that bridge. He builds this bridge of Grace to ensure that we successfully walk out the Christian journey. As we walk in Grace others are drawn to that very same Grace. What a wonderful and gracious God! Let's examine some of the planks on this Bridge of Grace. First, consider with me some of what the Grace of God means in our lives.