If you want to help your marriage, you first have to help yourself!
What is biblical wisdom? When you read a certain passage in God's Holy Word that pertains to your life and circumstances, do you apply it into your life or marriage? Biblical Wisdom is God talking to us and giving us His wonderful instructions for living our lives with. It is the only book that Christ-followers should be applying in their lives.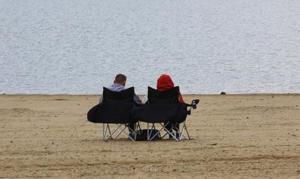 If you want to heal your marriage, you first have to heal yourself!
But if we are not heeding what God is telling us then what good is all the instruction? God's message clearly says we are not to just hear the word and then not do anything about what we hear…no, we are to BECOME the word, or DO what the word says so we can live abundant, Godly lives for Him.
If you want to help your marriage, you first have to help yourself!
We know that a lot of people simply do not want to have to read anything and that includes God's wisdom in the bible. Perhaps they are too busy to read Godly materials that will help them. Sadly, they are not putting their priorities in order. Spiritual health is just as important as our physical health. Some people think they already know everything that God is telling them, but their walk shows differently.
If we want to do what is right, then we need to repent of our own sins and then develop a relationship with Jesus Christ…only then will we understand what our Godly role is for ourselves, our spouse and especially with God!
It is very easy to find fault in others and think we have no faults, but we are only deceiving ourselves.
A lot of people want to just "go to Church" and then be told what the bible says. For some reason they think that because they heard something from the preacher that their life is going to miraculously change for the better. But going to church and listening to the message will not change your life. Nor will simply reading the bible. You have to do what it says! You have to live what it says!
People often say to us that nothing in their life changes. This happens for many reasons but if we are not allowing ourselves to change in Christ through our own repentance and if we pray selfishly and insincerely then of course nothing is going to change in our life, in fact it will get worse.
If you want to heal your marriage, you first have to heal yourself!
True and False Wisdom
James 3:13-18 King James Version
Who is a wise man (woman) and endued with knowledge among you? Let him shew it out of good conversation his works with meekness of wisdom.

But if ye have bitter envying and strife in your hearts, glory not, and lie not against the truth. This wisdom descendeth not from above, but is earthly, sensual, devilish.

For where envying and strife is, there is confusion and every evil work.

But the wisdom that is from above is first pure, then peaceable, gentle, and easy to be intreated, full of mercy and good fruits, without partiality, and without hypocrisy.

And the fruit of righteousness is sown in peace of them that make peace.
Wow, what an amazing and VERY clear passage about true and false wisdom. If we are Christ-ones and if we are people who are striving to follow in the ways of the Savior, Jesus Christ, we ought to be applying this wonderful example of true and false wisdom into our own lives. God asks us to not merely listen to the Word but to DO what it says. (James 1:22-25)
Many so called Christ-followers live their lives trying to please their own desires and pleasures in life and that's the problem; it is impossible to "be true" in our Christian walk when we are only after our own self-seeking desires, which is false wisdom.
Worldliness, Pride, Lust, and Greed
James 4:1-4
FROM whence come wars and fightings among you? Come they not hence, even of your lusts that war in your members?
Ye lust and have not: ye kill, and desire to have, and cannot obtain: ye fight and war, yet ye have not, because ye ask not.
Ye ask and receive not, because ye ask amiss, that ye may consume it upon your lusts.
Ye adulterers and adulteresses know ye not that the friendship of the world is enmity with God? Whosoever therefore will be a friend of the world is the enemy of God.
If you want to help your marriage, you first have to help yourself!
God is our Healer!
Free Ebook – Discovering Wisdom in a Foolish World