The famous phrase, "the definition of insanity is doing the same thing over and over again, yet expecting a different result" can probably best be depicted by the hamster on the hamster wheel.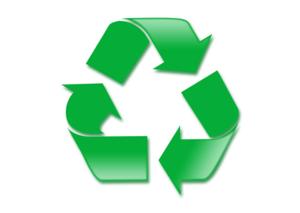 Ever had a hamster as a pet? When I was eleven, I had one by the name of Mitsy. The concept of having a hamster didn't quite measure up to the actual reality. For one, I could never pick her up and cuddle her. One attempt at doing so, Mitsy whipped her head around and sunk those two long front teeth into my finger. Here's a helpful factoid: hamster bites HUR-R-R-R-T!!!
And then there was that hamster smell, emanating from her cage. I don't think I need to elaborate.
But the most brutal shattering to my hamster dream was the nocturnal, repetitive noise of Mitsy on her hamster wheel. Every night, the same sound of a spinning, grinding wheel would keep me awake and frustrated.
And it struck me how, years' later, I came to find myself, spinning my own wheels in the middle of the night, via my own excessive routine. At the height of it, I woke up at midnight to insure I could exercise on my stationary bike for up to six hours a day. Yeah. I'd become my own hamster. And, like Mitsy, even though I was furiously spinning wheels, I still was going nowhere.
Sound familiar? Are you on a hamster wheel of your own? Is it because of disorders, addictions or compulsions? Or, are you simple stuck in a rut? God knows all about it. He knows our nature and how easily we can get caught on a hamster wheel.
The thing that hath been, it is that which shall be; and that which is done is that which shall be done: and there is no new thing under the sun.

Ecclesiastes 1:9
But it's not hopeless. We're not left to forever be chained to the wheel of even our own poor choice making. God does know when and how we all will blow it. And He's there still to help. But are we turning to that very definition of help?
God is our refuge and strength, a very present help in trouble.

Psalms 46:1
As we spin and frustrate ourselves through our own faulty choices in life, do we realize the power of God, even the power of his Name?
Our help is in the name of the LORD, who made heaven and earth.

Psalms 124:8
If the answer to that question and to our life experience appears to be "no," then, perhaps, it's because we cannot hear Him speaking help to us.
I will instruct you and teach you in the way you should go: I will guide you with My eye.

Psalm 32:8
Perhaps the sound of the grinding, racing hamster wheel is too loud and distracting for us to hear anything else, including God's voice, trying to guide us!
Your ears shall hear a word behind you, saying, "This is the way, walk in it, whenever you turn to the right hand, and whenever turn to the left."

Isaiah 30:21
Noise is, after all, everywhere in our lives, isn't it? It's not just traffic, appliances, cell phones and crowds any longer. It's between our own two ears; it's our thoughts and memories. It's our addictions and disorders. It's our own poor self-image. And repeatedly hearing and heeding these same destructive noises keeps us on the hamster wheel, doing the same thing over and over again. Insanity.
Not sure if this applies to you? Well, ask yourself this question: "Is what I'm doing working, without harmful or chaotic results?" If not, it's probably a good reason to change your approach.
You and I are created to flourish, not to spin and go nowhere. God wants to take us great places, but we need to start by first getting off the wheels that have kept us stuck and limited.
Take it from Mitsy. Not once did I ever see her calm and peaceful. There was always nervousness, obsession and compulsive activity. But God has called us to peace (1 Corinthians 7:15):
Peace I leave with you, my peace I give unto you: not as the world giveth, give I unto you. Let not your heart be troubled, neither let it be afraid.

John 14:27
So, how about a new approach? How about God? The hamster wheel will never solve anything. God, however, will.
Behold, I am the LORD, the God of all flesh. Is there anything too hard for Me?

Jeremiah 32:27
So, stop. Right now. Stop whatever wheel is spinning you. Stop and focus on peace. But most importantly, focus on God. Only then, can we truly go somewhere worth going, to a place which is definitely not insanity. That place begins with going to God.
And let the peace of God rule in your hearts, to the which also ye are called in one body; and be ye thankful.


Colossians 3:15