I press on towards the goal for the prize of the upward call of God in Christ Jesus. Philippians 3:14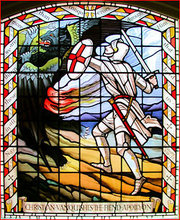 When the load becomes so heavy & you feel like you can't go on –
lay it down at the feet of Jesus & Press On!
When your critic's try to waste your time – With their faithless chatter –
Just ignore them & Press On!
When you get lost in the darkness of the night –
Keep stepping out in faith & Press On!
If you're sick and tired of the hatred –
Press On!
If you're tired of the condemnation & shame –
Receive His Grace & Press On!
I know that your heart was broken – But it's time to forgive –
Heal & Press On!
Yes – Joy will come in the morning – If you just Press On! –
So come on and take my hand & let's Press On!
For the Joy of the Lord is your strength –
So Press On!
On that glorious day when we've fought the good fight of faith & finished the race – Jesus Himself shall say – This crown is for you – Because you kept the faith & you Pressed On!