I don't know who said it, but there is a quote which goes something like:
"You either embrace the pain of discipline or you embrace the pain of regret."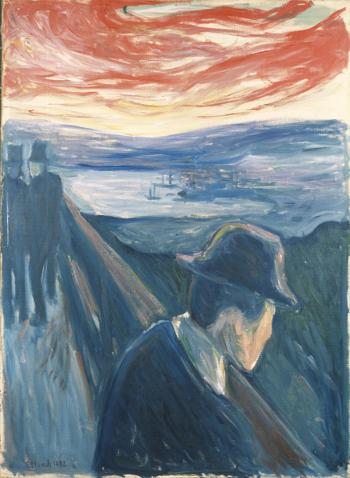 Yes, I know, it's a festive one.
Nevertheless, it is a reality check, especially for those of us in recovery from any particular thing which has seized our pleasure centers, all in an effort to escape pain. We desire pleasure to soothe, numb or obliterate our pain. We believe the lie it will happen. Furthermore, we also believe there can be no good thing which comes from denying our indulgences for it.
Therefore, as we stumble and relapse, we often choose to embrace the pain of regret concerning our addictions and the harmful consequences which can follow.
It's not to shame anyone. Rather, it's, again, to provide the reality check that none of us are immune from relapse and bad decisions. We are all vulnerable.
For he knoweth our frame; he remembereth that we are dust. Psalms 103:14
For all have sinned, and come short of the glory of God; Romans 3:23
It's acknowledged in the first two Twelve Steps:

1. We admitted we were powerless over alcohol – that our lives had become unmanageable.
2. We came to believe that a Power greater than ourselves could restore us to sanity.
Yes, it is understood there is a susceptibility we can have regarding our personal object of addiction. We need to be mindful of that.
Keep thy heart with all diligence; for out of it are the issues of life. Proverbs 4:23
But, in that mindfulness, we should not lose sight of an equally powerful reality: we can tap into some of the self-control God has provided for us.
For God gave us a spirit not of fear but of power and love and self-control. 2 Timothy 1:7
It's not necessarily about "feeling it" either. Its existence is not predicated on our wavering feelings (thank God for that).
Rather, it's about turning to God, asking for and embracing His provision for healthy regulation of our lives.
"I will instruct you and teach you in the way you should go: I will guide you with My eye." Psalm 32:8
No temptation has overtaken you that is not common to man. God is faithful, and he will not let you be tempted beyond your ability, but with the temptation he will also provide the way of escape, that you may be able to endure it. 1 Corinthians 10:13
I can do all things through him who strengthens me. Philippians 4:13
It's not a perfect, instantaneous event; it is a flaw-filled, ongoing process. And that includes the constant decisions required on where we stand concerning the pain of discipline or regret.
It would be wonderful to state how we would never choose the pain of regret; however, that would be unrealistic and harmful. Failure is part of the recovery process. Believe me, I wish it wasn't. But, c'mon, be real, sometimes discipline, as our choice, is nowhere to be found as our activated decision. We know it's there, we recognize what it looks like, we know all of the reasons why we "should" go with it. And then we don't…
A man without self-control is like a city broken into and left without walls. Proverbs 25:28
Yes, that is the cold, hard, unflattering truth to us sometimes. We choose the destruction of regret, with all of its damaging, painful consequences in tow.
It is precisely at these times we can be tempted to believe we're hopeless and doomed. And to that, I offer life coach, Iyanla Vanzant's simple, but valuable advice…
"Make another choice."
Scripture translation?
Do not be conformed to this world, but be transformed by the renewal of your mind, that by testing you may discern what is the will of God, what is good and acceptable and perfect. Romans 12:2
No one promised God's renewal/transformation process would be instant, quick or painless. Again, the word of the day is process. Therefore, this test process of consistently choosing discipline over regret is not a "one and done" kind of thing. It involves practice, imperfection and failure. And, there's no shame with that; it is what it is. It is our human condition.
For he knoweth our frame; he remembereth that we are dust. Psalms 103:14
For all have sinned, and come short of the glory of God; Romans 3:23
But we are not without hope in that human condition. We have a present, loving and capable God Who is helping us.
It is of the LORD's mercies that we are not consumed, because his compassions fail not. They are new every morning: great is thy faithfulness. Lamentations 3:22-23
For by grace are ye saved through faith; and that not of yourselves: it is the gift of God: Not of works, lest any man should boast. Ephesians 2:8-9
But it doesn't stop there. Help, indeed, is afforded to us. So much of that is without our knowledge- or even our cooperation sometimes.
However, there still exists a sticky point, again, highlighted within the Twelve Steps, declaring that, to one degree or another, we need to ask for that help…
11. Sought through prayer and meditation to improve our conscious contact with God as we understood Him, praying only for knowledge of His will for us and the power to carry that out.

12. Having had a spiritual awakening as the result of these steps, we tried to carry this message to addicts, and to practice these principles in all our affairs.
The word "cure" and the word "recovery," therefore, are two different approaches. To me, "cure" suggests a passive nature, one in which we let someone/something else do all the work. But "recovery" is fully engaged; it's an action word.
And that leads us back to the pain of discipline or regret. If we choose discipline, we can better take the active role of accountable recovery. We accept we have work to do.
Regret, however, often is the byproduct of our addiction choice, seeing it as the answer, the "cure." We chase that overpromise, but are left empty, needy and disappointed.
At any given point in our lives, we are in the valley of decision. We make choices which veer either closer to health or closer to disease. Fortunately, we're not left to ourselves. But, that still doesn't cancel out our role in this thing called our lives. We are responsible, even though we're not omnipotent. Ah, yes, cliché! We are somewhere in the middle. That infamous middle of struggle.
How's your infamous middle of struggle going lately?
What are you close to embracing- discipline or regret?
What did you just choose?
Whatever your answers may be, please remember God is helping you.
"Fear thou not; for I am with thee: be not dismayed; for I am thy God: I will strengthen thee; yea, I will help thee; yea, I will uphold thee with the right hand of my righteousness." Isaiah 41:10
For I the LORD thy God will hold thy right hand, saying unto thee, Fear not; I will help thee. Isaiah 41:13
Maybe you chose well; maybe you blew it. Either way, you learned something, right?
And, it is that learning where we do, somehow, "go from glory to glory" (2 Corinthians 3:18).
Somehow, we do get better at the choosing if we simply stay at it. That covers our successes and failures.
"Success is never final, failure is never fatal. It's courage that counts."
~ John Wooden
Whether your last choice embraced the pain of discipline or the pain of regret, embrace the reality that, right now, you can make decisions which make a better life.
You are still here. What are you going to do with that?