To spotlight National Eating Disorder Awareness Week (February 26th- March 4th), let's take a look at the power of wishes. They can, all too often, become something toxic, if left unchecked.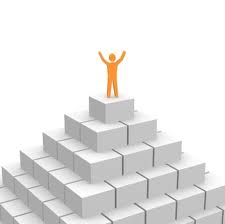 We beginning with the beginning, the start of the wishing process…
When we were children, what do we wish we could be?
"I wish I could be…"
For what I am doing, I do not understand. For what I will to do, that I do not practice: but what I hate, that I do.
The Apostle Paul in Romans 7:15
It's important to acknowledge the natural, healthy desires to have significance; this is at the core of every person.
Thou hast given him his heart's desire,
and hast not withholden the request of his lips. Selah. Psalm 21:2
However, we need to be careful to distinguish between those desires and the more harmful idolatry and coveting which can easily become dominant in our lives and choices.
Little children, keep yourselves from idols. Amen. 1 John 5:21
Mortify therefore your members which are upon the earth; fornication, uncleanness, inordinate affection, evil concupiscence, and covetousness, which is idolatry: Colossians 3:5
Now we are extremely vulnerable to disorder.
For where envy and self-seeking exist, confusion and every evil thing are there. James 3:16
Priorities and desires are difficult to separate; one affects the other.
Therefore, how important it is to, from the start, focus on the Divine, asking for help, wisdom and direction for our self-concepts, our ambitions and our world view.
If any of you lacks wisdom, you should ask God, who gives generously to all without finding fault, and it will be given to you. James 1:5
Delight thyself also in the LORD: and he shall give thee the desires of thine heart. Psalm 37:4
Your ears shall hear a word behind you, saying, "This is the way, walk in it, whenever you turn to the right hand, and whenever turn to the left." Isaiah 30:21
"I will instruct you and teach you in the way you should go: I will guide you with My eye." Psalm 32:8
It is possible; it is doable. Often, the biggest challenge is just to start the refocus. Start right now!